The 3 Zodiac Signs Who Have The Most Success On Dating Apps
Go to them for advice about setting up your profile.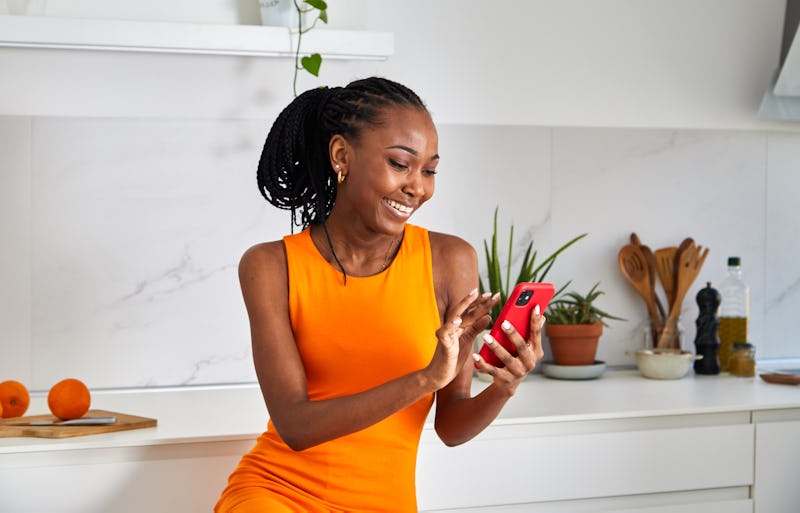 Marko Jan/E+/Getty Images
Being on dating apps can feel like an endless cycle of downloading Hinge late one night, swiping through potential prospects for hours, forgetting you downloaded it, not checking your messages for two weeks, going on a few not-so-great dates, and deleting it off your phone out of frustration. There are only so many times you can re-download the apps before you've reached your limit, but if you're not having any luck meeting someone online, don't take it personally. Some zodiac signs are just destined to have more success on dating apps than others, so if you haven't found your perfect match yet, your birth chart might be to blame.
According to Michelle Bell, founder of the astrology app Cosmic Fusion, the most successful people on dating apps are naturally able to craft moving, attention-grabbing, or aesthetically pleasing profiles, and it's all thanks to their zodiac signs. But just because you're not one of these three signs doesn't mean you should quit Tinder altogether. Instead, try asking your coupled-up besties with these placements for some pointers on how they curated their profiles. Hey, you never know.
Source:
Michelle Bell, founder of Cosmic Fusion