The 3 Zodiac Signs That Always Overpack, According To An Astrologer
Packing 14 pairs of underwear for a three-day trip? Guilty as charged.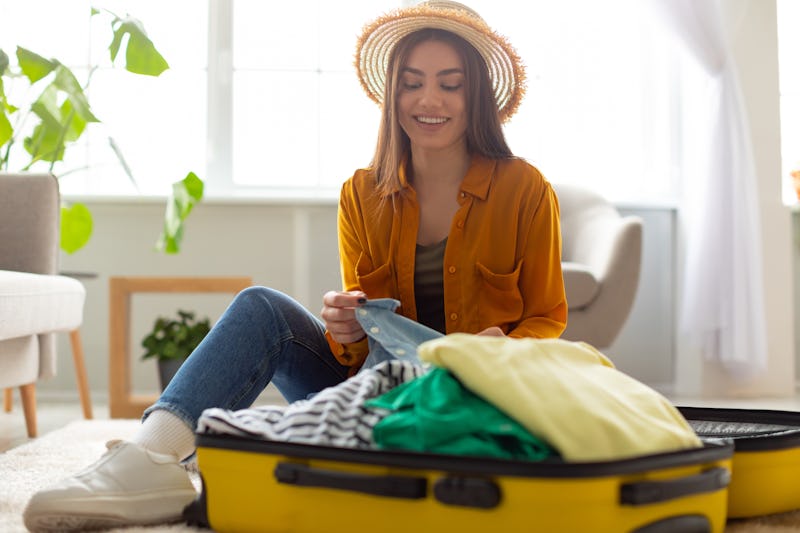 Shutterstock
Whether you're going on a month-long European excursion or a weekend trip upstate, you're gonna have to pack a suitcase before you leave. Some people have their packing skills down to a science, carefully selecting the perfect amount of clothes to create just enough outfits to last the week. Meanwhile, others are notorious for their tendency to pack way more than they need — 14 pairs of underwear for a three-day trip, for example. It might seem like an easy habit to shake, but according to astrologer Catherine Gerdes, these three zodiac signs are destined to overpack for every trip.
Fitting everything into your bag can be tricky because you want to bring your cutest 'fits and want to be prepared for even the most unpredictable weather, too. Don't even get me started on the whole "comfy shoes versus chic sandals" debacle. If you're someone who struggles with making decisions, sometimes it's easier just to throw everything into your suitcase and call it a day. And while that may lead to you frantically pulling clothes out of your bag until it meets the weight requirement at bag check, it's a habit that these three zodiac signs just can't seem to let go of.
Source:
Catherine Gerdes, astrologer