10 Books With Wintry Covers That Will Look Beautiful On Your Nightstand This Season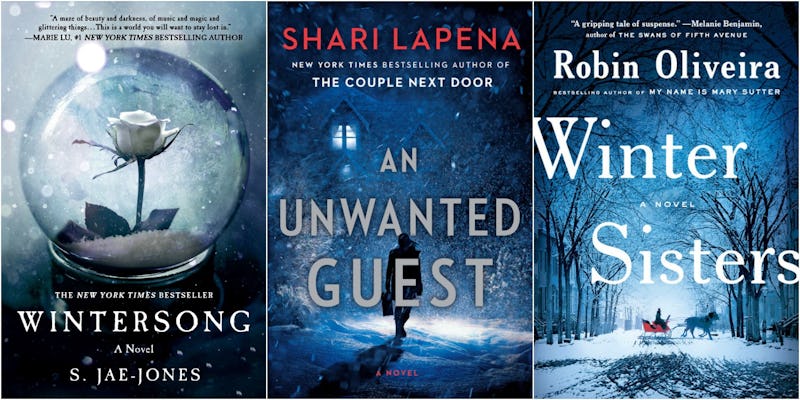 The holiday season is in full swing, which for many people means it's officially time to decorate. Sure, twinkle lights are nice and wreaths have a nice traditional feel to them, but one of my favorite ways of overhauling my home for the holidays is by adding books with wintry covers to my coffee tables, nightstands, and end tables. Not only do they add the perfect seasonal touch to what are otherwise some pretty boring spaces, but they inspire me to keep reading all winter long.
I know there a lot of people out there who have strong feelings about decorating with books, but to this bibliophile, there is no better object with which to style your home with. For starters, books are beautiful, and whether they are classic cloth-bound hardcovers or modern paperback originals, they look stunning displayed on a shelf, stacked on a mantle, or splayed out on the table. They are also incredibly expressive, and what books a person chooses to exhibit in their house can say a lot about who they are. I would be lying if said I didn't wholly judge people by their bookshelves. But most of all, books are practical pieces of decor, because they serve a purpose beyond just simply looking nice. They are meant to be touched, to be looked at, to be read, and to be discussed.
Whether you are looking for the perfect book to read during the next snow storm, or trying to spruce up your home for the holidays, check out these 10 books with wintry covers. They'll look stunning on your nightstand, and offer you the perfect seasonal read, too.