10 Halloween Costume Ideas That No One Will Guess Took 5 Minutes To Put Together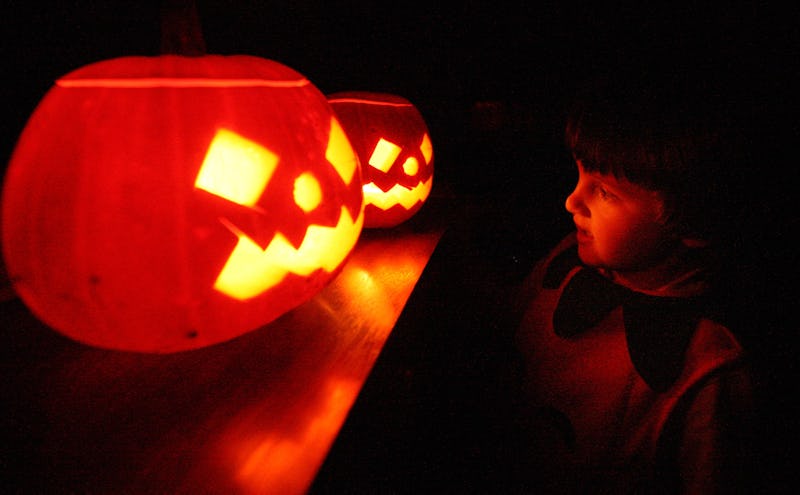 Peter Macdiarmid/Getty Images News/Getty Images
Well, we made it. We're well over halfway through 2017, and you know what that means: Halloween is near. If you're looking for maximum impact/minimum effort looks when it comes to your costume (and honestly, who isn't?), good news: there are quite a few creative and easy Halloween costume ideas out there.
The origin of Halloween costumes dates back to the Celts, who dressed up in an attempt to blend in with the ghosts they believed inhabited the living realm before Samhain, a harvest festival that fell on Nov. 1. In addition to leaving food and drink on their doorsteps to appease grouchy spirits, Celts wore costumes that served Living Dead ~realness~.
Samhain was then adopted and adapted by the British into All Saints Day. In Medieval Britain, poor children would dress up in costumes and perform door to door for money, in an act that became known as "guising." Irish immigrants then brought the tradition over the United States, where it slowly grew in popularity, officially reaching mainstream culture by the '50s.
Now, Halloween is a sugary, glittery mess of a holiday in the United States, albeit a beloved one. According to the National Retail Federation, Americans purchase nearly 600 million pounds of candy a year and spend around $2.6 billion on costumes. And back in Ireland, where it all started? A few Samhain traditions still hold strong, but kiddos carry plastic jack-o-lanterns and wear store-bought costumes, too.
There's no escaping it at this point. And why would you want to?