10 Meditations To Help You Self-Care During Venus Retrograde's Shadow Period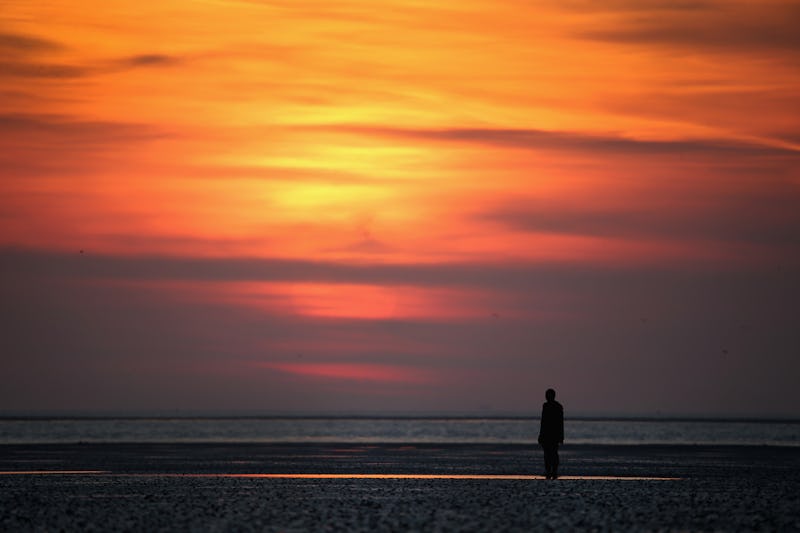 Christopher Furlong/Getty Images News/Getty Images
As we approach Venus' retrograde 2018 on Oct. 5, you may be feeling like you're already experiencing the effects of it — and, well, that's because you are! The weeks before and after every planetary retrograde are known as shadow periods, during which all zodiac signs will start feeling some chaos shake the areas of their life ruled by the soon-to-be-retrograding planet. In this case, Venus retrograde's shadow period — or, its "retroshade" — began on Sep. 2, and you'll feel the effects on your love life, your passions, all things relating to beauty, and even the spending money in your pocket. Don't ya just looove retrogrades? Let's just say self-care is a must right now, and working some meditations for Venus retrograde 2018's shadow period into your schedule will help you keep your cool.
Planetary retrogrades are kind of like spiritual growth spurts — growing pains and awkwardness are practically guaranteed, but you'll come out an even stronger, more realized version of yourself. That said, we've been nothing short of bombarded with retrogrades these past few months, so it's extra-important to stay grounded and be compassionate to yourself during these astrologically-turbulent times — shadow periods included. Meditating can help you focus on how you want to grow during this shadow period, before the retrograde officially hits and turns us all upside down.
Check out these meditations for Venus retrograde 2018's shadow period that will keep you in a healthy and calm head space for the upcoming retrograde.
Venus Goddess Meditation: Attracting Love ❤ Healing ❤ Empowering
This healing-focused guided meditation draws in the energy of gentle Venus, reminding you that despite the chaos, this loving, feminine planet only wants to empower you. The description claims it "transports you to the fragrant rose gardens of Venus," which sounds like an absolute spiritual vacation, especially during retrograde season. Go deep and smell the roses!
Health Improvement & Well-Being: Venus in Libra
Venus retrograde's shadow period is happening in the sign of Libra in 2018 — especially important to note given that the sign in ruled by Venus herself. This binaural-beat-based track is designed to be used when Venus is in Libra, as it is now, and will help you focus on your well-being.
Meditation To Connect With The Goddess Of Love
The planet is Venus is named after the goddess of the same name — also known as the goddess of love. Retrogrades and their shadow periods can be rough, no matter how sweet and loving the planetary influence, so connect with the beauty-loving Goddess through this gentle guided meditation.
Guided Meditation: Affirmations For Spiritual Success & Abundance
So, Venus doesn't only rule your love life — the planet also rules over your spending money, especially when it comes to more luxurious purchases. For many zodiac signs, this shadow period is bringing up some issues with money that will continue on through the retrograde, so use this guided meditation to stay in a level-headed mindset when it comes to your finances and do your best attract abundance.
Healing With Venus Meditation
This healing meditation focuses specifically on your romantic life, which is likely to get a little shaken up. The video's description explains, "As you call upon Venus, you learn to love and cherish yourself as a beautiful, passionate, sensual, and open creature of abundant romantic love," — which is something we should all focus on feeling, especially since this shadow period can cause self-doubts and a lack of self-confidence.
Emotional Clearing Guided Meditation: Insecurity
This shadow period of Venus' upcoming retrograde can also affect our self-confidence and make us feel insecure. And it makes sense: When things like romance, self-love, and money enter shaky grounds, it's only natural to feel this way. This guided meditation focuses on releasing those negative emotions so you can think and see things more clearly.
Crystal Bowls Venus Healing Meditation
If you just want to zone out and focus on self-care for an hour, this crystal bowls meditation video is absolutely perfect. The singing sound of the bowls is totally hypnotic and beautiful. The video's description advises you to "[f]ocus on the astrological Venus's energy in your life and re-balance," so turn on this track and do just that.
ASMR Tarot Reading: Red Flags In Relationships
OK fellow ASMR and Tarot lovers, this one's for you! This incredibly soothing video will give you tingles and instantly relax you, so sit back and enjoy. It also includes a thoughtful Tarot reading on the signs of a bad relationship. Venus retrograde's shadow period is likely to start revealing any unresolved issues your romantic life may hold, so it's important to think critically now about where your partnerships stand.
Shadow Work Meditation
Retrograde shadow periods naturally lead us into doing some shadow work — also known as exploring the hidden sides of ourselves and working through those deeper issues. This guided meditation will instruct you step by step on breathing techniques and visualizations to help you clear your path before the retrograde is official.
Cosmic Tone Venus: Binaural Beats for Beauty, Love, & Harmony
If you're new to binaural beats, this may not be the best one for you since it doesn't include a guided portion or visuals — but if you let yourself relax to this soothing track through your headphones, it'll help you align yourself with Venus energy so you're working with the shadow period's changes, not against them.