10 Normal Words That Gross People Out Hearing Them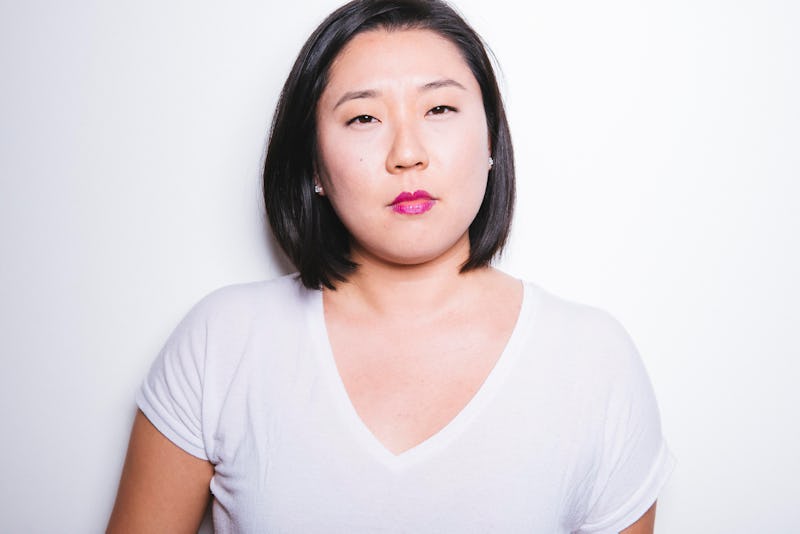 BDG Media, Inc.
It's funny when you think about the everyday words that gross people out, because some of them just don't deserve the hate. And yet try as we might, we can't hear them or say them without feeling sick to our stomachs. Of course, the one that jumps to mind for many is "moist," and it understandably tends to top lists of most hated words — but it's definitely not alone.
Words like "curd," "scab," and even innocent ones like "rural" tend to also be the most disliked. And there are quite a few reasons why: "Often, our like or dislike of words is based on positive or negative associations we make with them," the didactics team at the language-learning app Babbel, tells Bustle. "People often find a word gross if its meaning is gross, or if it has gross connotations." (Thinks along the lines of "phlegm" or "mucus.")
But that's not the only reason why some words make our skin crawl. "Another key factor of linguistic ugliness is how the words sound or feel when we say them," Babbel says. "Perhaps it's simply a combination of letters we're not used to hearing or speaking [...] Or maybe it's the unpleasant mouth-feel of certain words." (Say "ointment" or "pulchritude" out loud, and you'll hear what they mean.)
While these are things we say every day, they still hold a place of honor as the top words people hate to hear, according to experts.