10 Magical Quotes About Libraries You Need In Your Life Right Now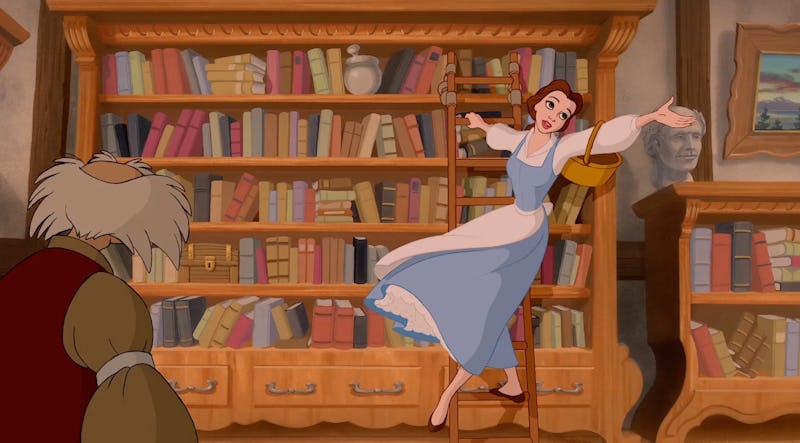 Walt Disney Pictures
As any Beauty and the Beast fan will tell you, there's just no denying the wondrous power of a building with lots of books. I've collected my 10 favorite quotes about libraries to share with you, because they're truly the most magical places on Earth. (Move over, Disneyland.)
As a kid, I spent about as much time in the library as I did at home. My local library was a quiet, well-stocked retreat from other people and the summer heat. It was one place that I could be myself, because the books didn't care if I was a little bit weird. They wanted to be read, and I was there to read them.
Fast forward a decade or two and I still love the library. I'm not alone. Members of my generation — those pesky millennials — are more likely than any other to tap into their local library's services, which means that, while we're killing cruises, golf, wine corks, and diamonds, we're simultaneously saving the best thing about the U.S.: its 119,487 libraries.
You don't need me to tell you how wonderful libraries are, obviously, but maybe you can put one of these quotes to good use in an ~inspirational~ way. Check out the 10 quotes about libraries I've pulled for you below, and share your favorites with me on Twitter!