10 Authors On Being A Refugee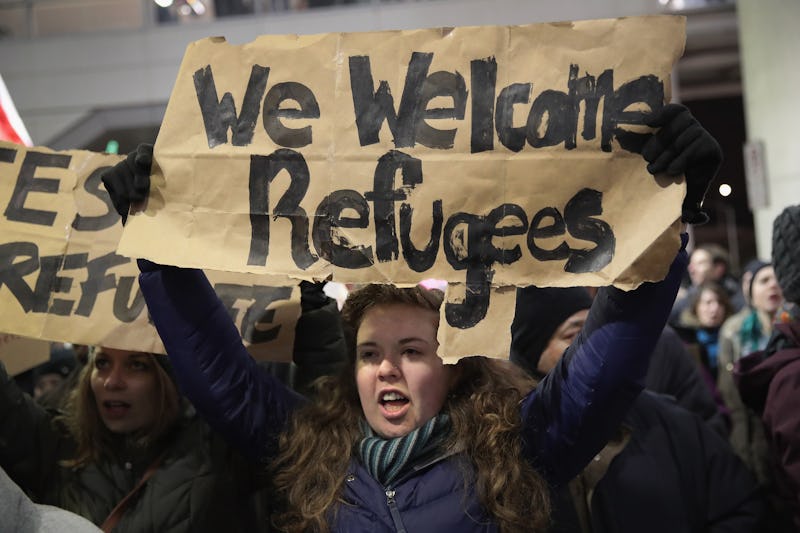 Scott Olson/Getty Images News/Getty Images
As people flock to airports around the country and scramble to help people win or regain entry into the U.S., I have to wonder what's going on in the minds of people who have spent years in the vetting process, only to have their efforts shot down with the stroke of a pen. The following quotes from authors about being a refugee won't put you in the shoes of people who have been displaced by famine, war, persecution, or another conflict, but they may give you some insight into what life is like for people who don't lack merely a home, but a home country.
Donald Trump's immigration order — an executive order restricting the admission of refugees, immigrants, and green card holders from seven Middle Eastern countries, including people who have been displaced by the crisis in Syria — has prompted global demonstrations and the biggest fundraising weekend in the history of the ACLU. Anyone who says they didn't see this coming is a liar, because barring Muslims entry into the U.S. was one of Trump's campaign promises, but people are right to be shocked and outraged at the new order.
Obviously, reading does not take the place of good activism, but reading more about refugee experiences may inspire new ways for you to help. Check out the 10 quotes from books about being a refugee below, and then get to work. Your country needs you.