10 Seemingly Incompatible Qualities That Actually Make You Less Likely To Get Divorced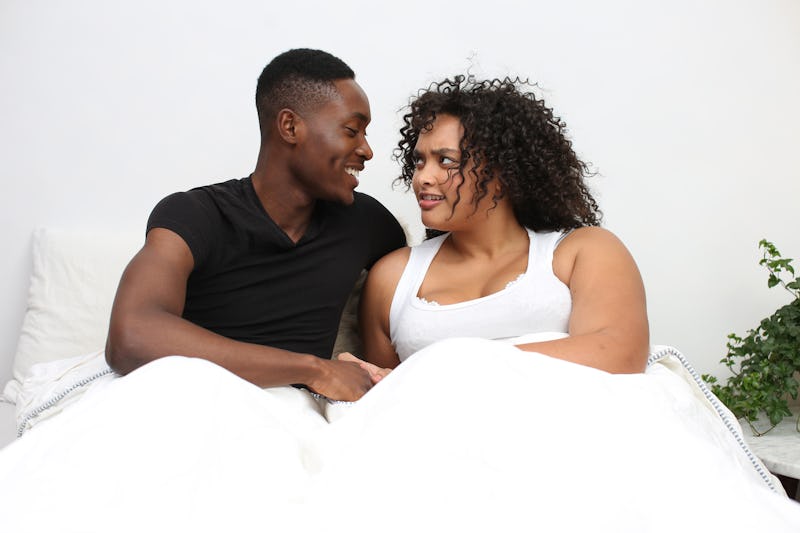 Ashley Batz/Bustle
Sharing similar goals and values with your partner is important, but there is also a reason people always say opposites attract. Certain opposite personalities actually work well together, and there are a number of different complementing personality traits couples may have that make them less likely to get a divorce. Sometimes you need a little balance in temperaments to have a successful relationship, even if there are other areas where you tend to feel the same.
"Although generally people are attracted to people who are similar or perceived as similar to themselves, differences can help a relationship," psychotherapist Kelly Bos, MSW, RSW tells Bustle. "Sometimes it is a matter of seeking balance and enjoying seeing the opposite traits in your partner. An ideal marriage is one in which you grow and learn from each other and these differences, which can be frustrating at times, can highlight strengths and weaknesses and offer an opportunity for self-assessment, change and an appreciation for what your partner brings to the relationship."
This focus of growth is exactly what lessens the chance of divorce, says Bos. If you're different from your partner in these 11 ways, you're much more likely not to get divorced, according to experts.