10 Outfit Ideas That'll Convince You To Wear Green On St. Patrick's Day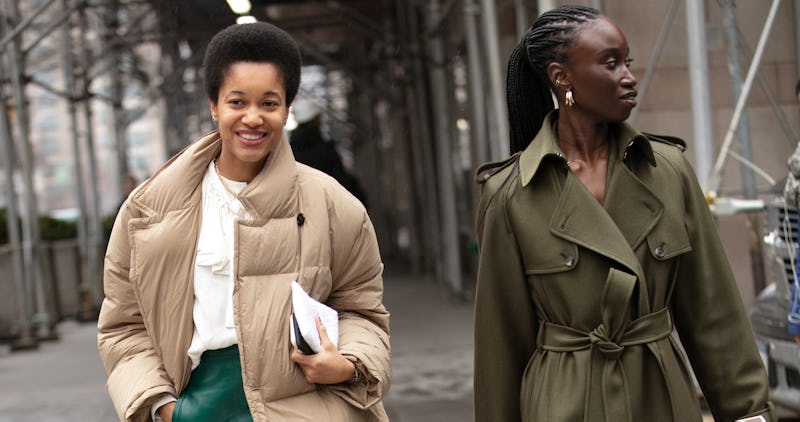 Seleen Saleh
It's no doubt that St. Patrick's Day carries with it a definite color theme. Whether you're celebrating the holiday in church, at a pub, or simply showing support through your wardrobe, you're most likely wearing green. Neon, army, olive, hunter: the list of go-to hues is long. And there's no reason to play favorites. You can and should incorporate them all into your look.
That said, there's nothing worse than shopping for a colorful holiday and realizing that after the day itself has passed, the items in question are pretty much stuffed at the bottom of your closet until the event rolls around 365 days later. This year, all that is about to change.
Whether you're looking for a cozy knit sweater, army jacket, splurge-worthy dress, or buttery leather bag, there are tons of options in to-die-for tones of green that are worth adding to your wardrobe. At this rate, you might never want to take them off.
Ahead, find the most stylish green-hued pieces from Superga, Zara, Celine, and more — for every style (and budget!) you desire. And hey, why stop at one just for the holiday? You're going to find it hard not to fall in love with them all.