10 Summer Novels That You Can Start Reading On Bustle Right Now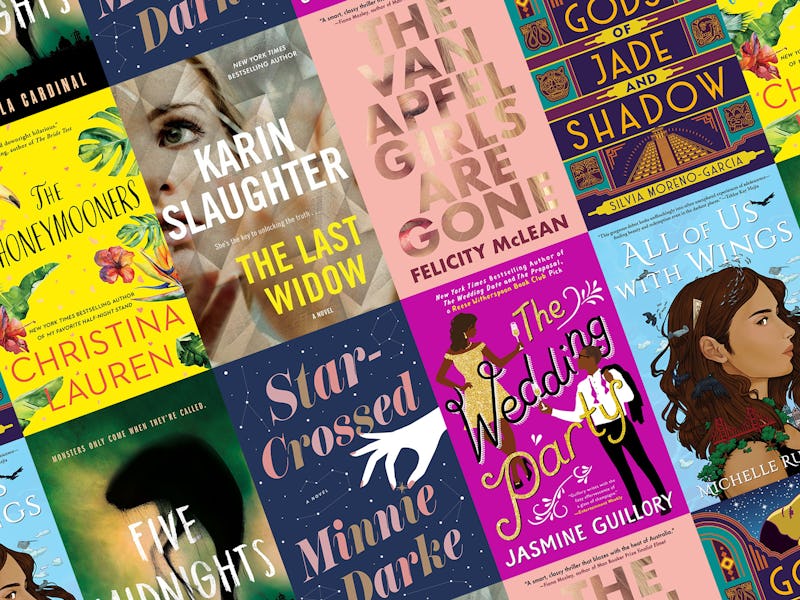 You know the feeling: You buy a new book that everyone has been raving about on the internet, you take it home, you settle in with a bowl of popcorn and a glass of something cool and refreshing, you open the book, and... you just can't get into it. If you want to read a sample of a few of summer's biggest books before you buy them, Bustle has 10 excerpts below.
If you want to read a propulsive young adult novel with plenty of edge-of-your-seat action, there are three on the list below that might suit your fancy: Girl Gone Viral by Arvin Ahmadi, All Of Us With Wings by Michelle Ruiz Keil, and Five Midnights by Ann Dávila Cardinal. Or, if you want to lose yourself in a feel-good romance with a happily-ever-after, try The Wedding Party by Jasmine Guillory, Star-Crossed by Minnie Drake, or The Unhoneymooners by Christina Lauren. On the chance you want a novel with thrills, twists, and one major mystery, read a chapter from The Last Widow by Karin Slaughter or The Van Apfel Girls Are Gone by Felicity McLean.
Here's the best part: You don't have to know what you want. You can read a chapter from all 10 books, and decide which to buy afterwards: