Valentine's Day Traditions That Died With The '90s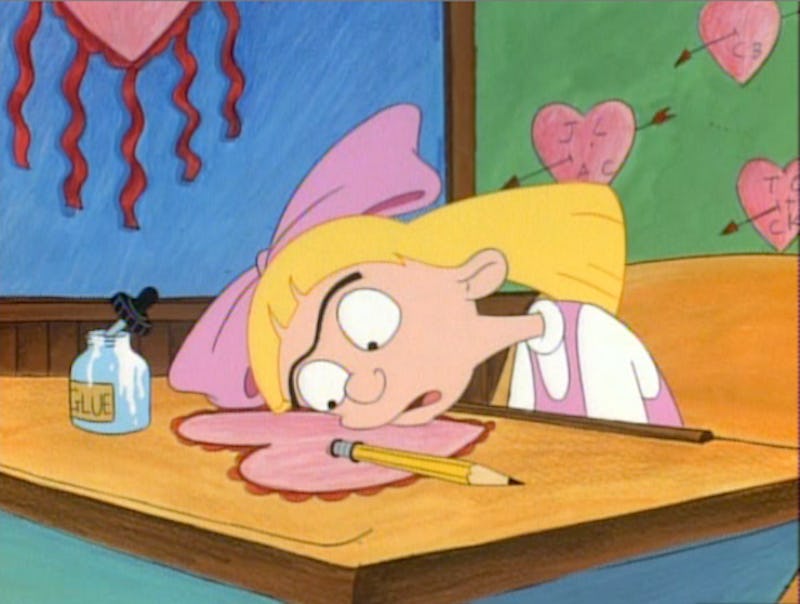 A lot has changed since my middle school days, but I'm going to go out on a limb and admit that Valentine's Day still holds a special place in my heart. Even so, though, there are quite a few things we did on Valentine's Day in the '90s that we would never do today — which, of course, is all a part of growing up. Before we hit puberty, Valentine's Day didn't have the same worrisome pressure surrounding it, and while it's impossible to go back, maybe there are a few lessons we can still glean from our younger selves... even if, no matter how much we pretend not to notice when Feb. 14 rolls around, there's still an itty-bitty piece of all of us that enjoys all the red and pink pomp and circumstance, just like we did when we were kids.
Back in the '90s, we didn't fret over how people would interpret our gestures of kindness, or whether they would think the pun on our Looney Tunes Valentine was corny. With allowances as our only source of income, giving your boyfriend or girlfriend a drug store teddy bear that your mom picked up for you was considered a big romantic gesture. But times have changed, and so has Valentine's Day, so let's take a look at the many things we did on cupid's holiday in the '90s that we wouldn't be caught dead doing today.