10 Unique First Date Ideas For Book-Lovers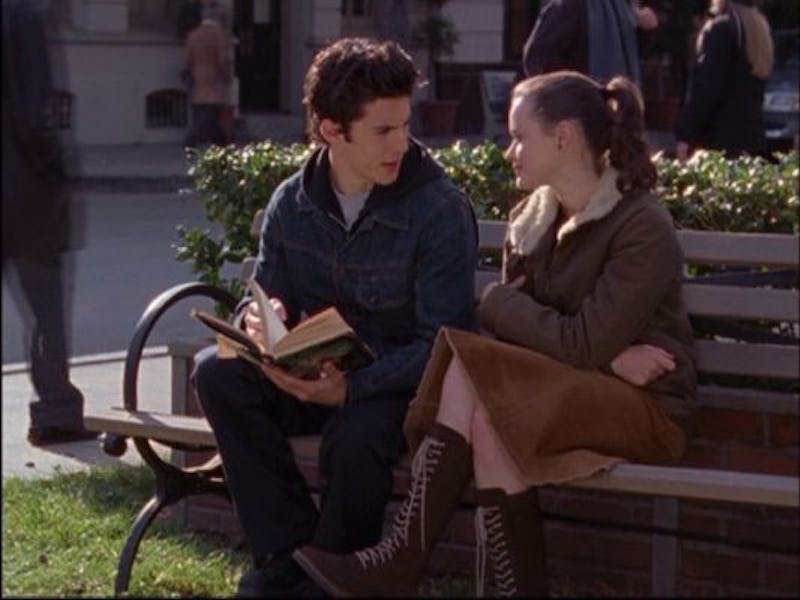 So, after months of pining, planning, and some light internet stalking, you're finally ready to ask your crush out on a first date. They're cute. They're smart. They like to read. Thinking about them makes your palms all sweaty. How do you craft a casual, fun date that simultaneously communicates, "I am an interesting person who like books," and "I would like to put my mouth on your mouth"? Here are a few bookish first date ideas that go beyond grabbing coffee at the Barnes & Noble.
Now, sure, there are plenty of great literary date ideas out there... but you're probably not going to be building a reading nook together on date number one. Let's also save dressing up as fictional characters or writing each other poetry for a couple months down the road. You're looking for something low-pressure and literary, so you have time to get to know each other and geek out over your shared obsession. Something just a little more exciting than staring at each other over dinner, listing your siblings.
So, whether you're romancing an old friend or meeting a brand new person from a swipe-based app, here are a few ways to bond over books: