10 Women Share What They Do When They Go On A Social Media Cleanse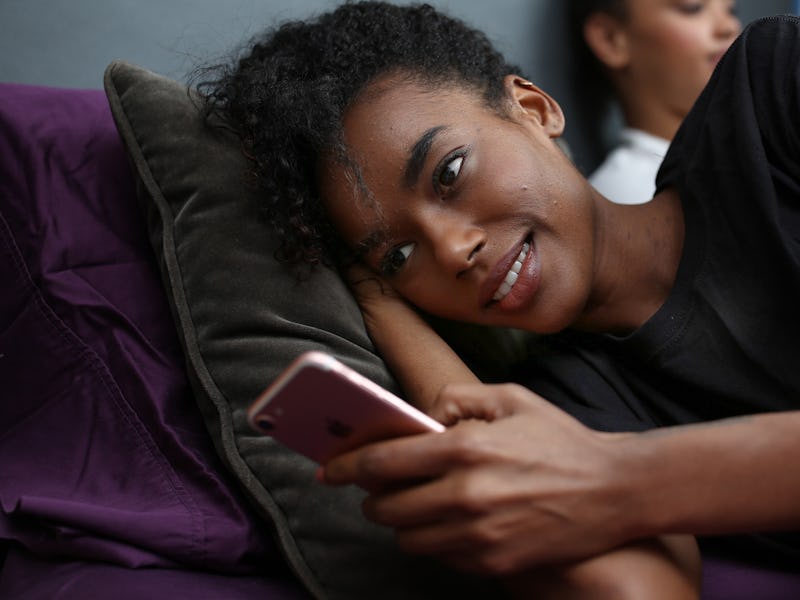 Ashley Batz for Bustle
I was chatting with a co-worker in the kitchen the other day, when she off-handedly mentioned that she was taking a break from Instagram. Surprised, as I had recently seen her post on the app, I looked up from heating my oatmeal and asked her to elaborate. She explained that for her, a social media cleanse solely involved deleting the app from her phone. Fascinated, I began to ponder how different people social media cleanse —and if one method of madness is more efficient than the others.
The only time I truly committed myself to a social media cleanse was the summer between my junior and senior years of college. I had absentmindedly posted an offensive Snapchat story that had led me to question if social media only brought out the worst version of me. It was that disappointment in myself and my moral compass that led me to commit to quitting cold-turkey. I deleted my Snapchat account and deactivated my Facebook. The only thing that remained somewhat active was my Instagram account, which I permitted myself to check via my computer.
I found my social media cleanse freeing, as it truly allowed me to live in the present moment, and for the most part, extinguished my FOMO. I also discovered that the only application I actually missed was Instagram, which I use to curate content that inspires me. After my summer off the grid, I became more rooted in my convictions, and focused on bettering myself as a human being.
But what is it like for others? Here's what social media cleanses mean to 10 women.