10 Women Reveal The WEIRDEST Things They Were Asked To Do As Bridesmaids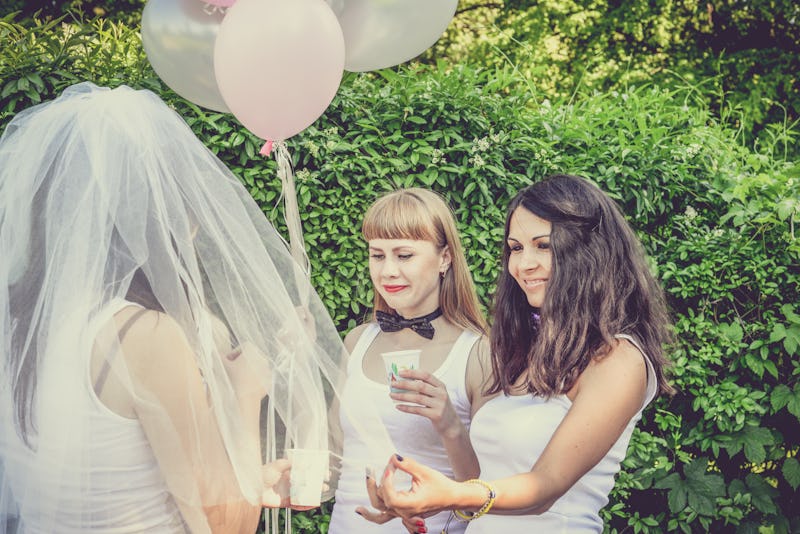 ISOstudio/Fotolia
At some point or another, you may be asked to be a bridesmaid in your friend's wedding — or perhaps you've already been one, and maybe more than once. As a bridesmaid, you've probably been asked to help the bride with various wedding-related tasks, from organizing bachelorette party duties to planning dress fittings and everything in between. However, some women have had such weird bridesmaid duties that it's hard to even believe they were true.
Of course, aside from the tasks you're asked to do, being a bridesmaid often costs a lot of money. In fact, The Tylt, the largest and fastest growing social polling and opinion platform amongst millennials, polled more than 2,200 of them and found that nearly half would choose a free month of rent versus being in their BFF's wedding. The Tylt also found that 79.3 percent of Millennials revealed that low-cost, small weddings rule over larger ones. If you've stood up in a friend's wedding, you may be able to relate.
Lauren Goldberg, wedding planner and founder of the event planning company, Electric Celebrations, has seen bridesmaids receive a lot of unique requests from brides-to-be. "I once had a client who forced all her bridesmaids to get the same haircut," she tells Bustle. "She wanted everyone to have the same blunt chin-length bob, so she had a hair stylist come in and cut each bridesmaid's hair EXACTLY the same way the day before the wedding. One of the bridesmaids was so upset, she basically cried her way through the rehearsal dinner!"
Of course, bridesmaid requests vary from bride-to-bride, and Goldberg thinks it all boils down to communication. "Bridesmaids should remember the bride is under a considerable amount of stress," she says. "However, that said, all brides and bridesmaids should treat each other with respect." She says that for most reasonable requests, such as asking for help placing bows on programs or for her favorite color to be worn on the day, bridesmaids should absolutely go along with their friend's vision to help her achieve her ideal day. "But, I'd say asking for major changes to anyone's appearance or lifestyle should be off-limits," Goldberg says.
Below, former bridesmaids share the weirdest thing they were asked to do as part of their "bridesmaid" duties, so get ready to laugh, cringe, or be grateful that your bridesmaid task wasn't as bad.