The 11 Best Playlists To Listen To When You And Your Partner Are Fighting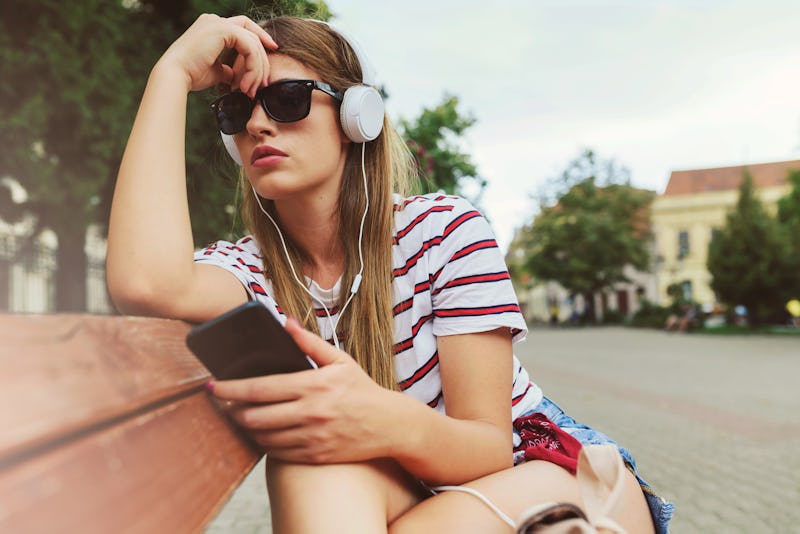 lordn/Fotolia
Fighting with your partner isn't easy. In fact, it can throw you into a total loop and make you start questioning the relationship. Remember that arguing with your partner isn't always a bad thing in a relationship — in fact, trusting your partner enough to disagree with them and let them know when you're upset is so important.
"I tell my clients to show their partners their anger," Courtney Watson, LMFT and sex therapist at Doorway Therapeutic Services, tells Bustle. "Arguing is healthy because you get to communication your frustrations and needs to your partner. Arguing does not have to be malicious or cruel — you can have loving and compassionate conflict. Anger is a natural emotion, and it alerts us, letting us know that something doesn't feel good for us, and that is good to let your partner know."
That being said, arguing is only good for your relationship if it's done constructively and respectfully. And even then, it doesn't feel so great. Having hard conversations with your partner and disagreeing with them — or being so upset that you need to take some space and blow off some steam — can easily leave a knot in the pit of your stomach. You may go from feeling guilty to angry to sad to confused, or feel some combination of those all at once.
If you and your partner are arguing, here's some music therapy that can help see you through, because there's something out there for all of those emotions.