11 Black Friday Sales That Will Get You More Than 50% Off Your Favorite Makeup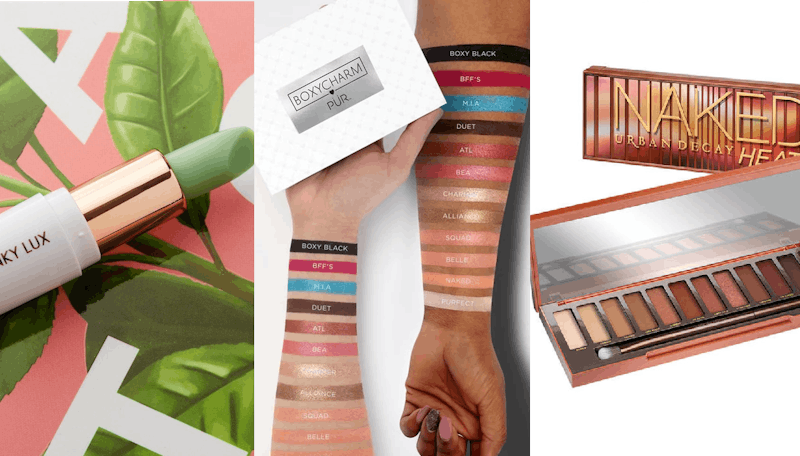 If you're a beauty junkie, Black Friday is the perfect day to stock up on a whole new makeup rotation with less of the guilt usually attached with blowing rent money on cosmetics. There are plenty of Black Friday sales that will get you more than 50 percent off your favorite makeup, meaning you can get more bang for your buck. There are so many palettes, liquid lipsticks, and highlighters out there that are begging for you to play with them, but when you're on a budget it's hard to get everything that catches your attention. But Black Friday is one of those magical days in the year that will let you splurge on everything on your wishlist, while still leaving your bank account happy at the end of the shopping session.
But not all Black Friday sales are created equally. Some stores are going all-in and giving you 50-75 percent off, while others are staying on the shy side with 15-25 percent off. If you're only interested in shopping at stores that will give you the best and biggest deals, then we're here to help. Ahead are all of the Black Friday sales that will give you at least 50 percent off your favorite makeup, helping your dollar stretch a little further this Friday. Start planning accordingly!
Target: Buy One, Get One 50% Off Beauty Sets
Ulta: 50% Off Naked Petite Heat Eyeshadow Palette
Sephora: $15 & Under Sale
PÜR: Buy One Get One Free
Urban Decay: 50 Percent Off One Product
e.l.f.: 50 Percent Off When You Spend $30 Or More
Bare Minerals: Half Off Select Kits
Frank Body: 50 Percent Off Sitewide
Charlotte Tilbury: Half Off Gift Sets
Winky Lux: 50 Percent Off
Snow Fox: 50 Percent Off