11 Ways To Beat Stress & Anxiety With Books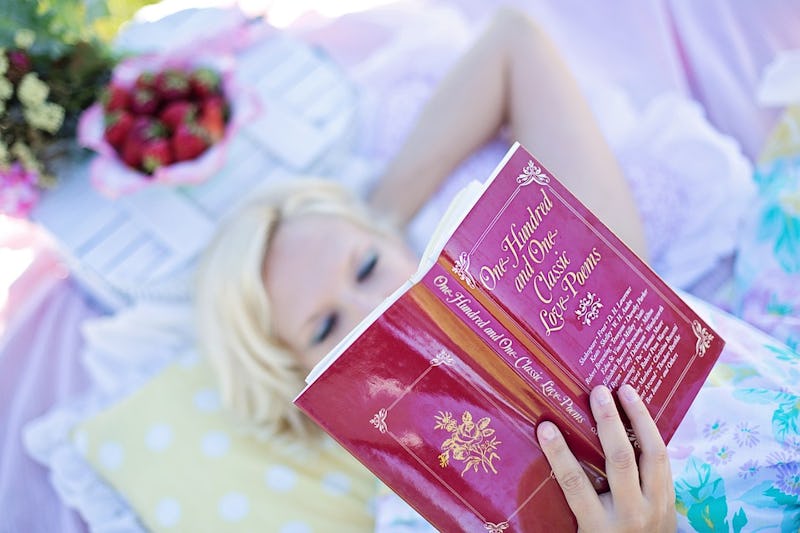 Look, New Year's resolutions are great and all that. If you've promised yourself that you're going to spend the new year eating only kale, or finally finishing War and Peace, or giving away all your earthly possessions and moving to a distant mountaintop, I'm on your side. But how are you going to treat yourself this year? How are you going to reward yourself when you reach a goal? How are you going to pick yourself up when your love life or your job or America's current political climate has got you down? Here are a few affordable, bookish ways to treat yourself well.
After all, "treating yourself" doesn't have to mean eating junk food or shelling out for fine leather goods. You don't even have to rub avocados on your face if you don't want to. Just give yourself permission to buy that new book, even though it's still in hardcover. Let yourself read something that your English teacher would disapprove of. Finally take the time to craft that perfect reading nook.
There are plenty of ways to splurge on your literary life without breaking the bank. Here are a few ideas to pamper yourself or that special book nerd in your life: