11 Books You'll Love If You're Already Obsessed With The Royal Wedding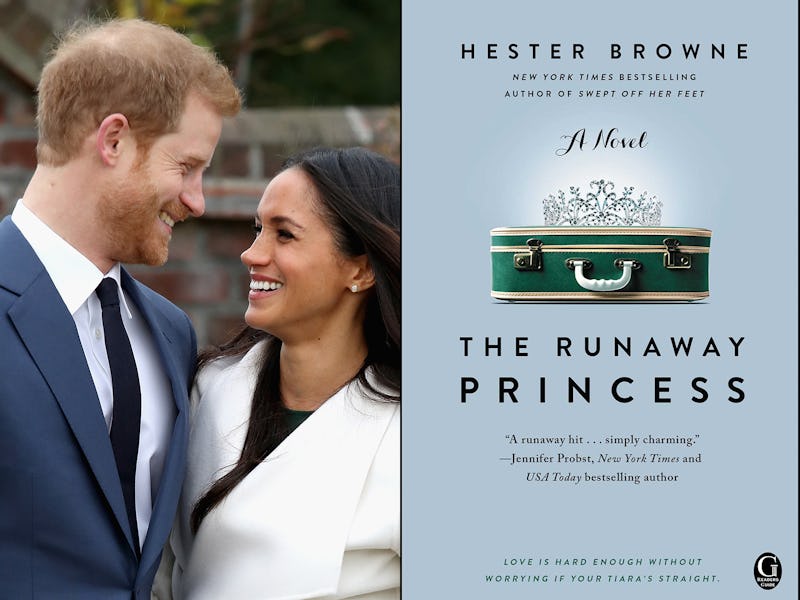 Chris Jackson/Getty Images Entertainment/Getty Images
It was the moment all royal family enthusiasts have been eagerly anticipating: the announcement of Prince Harry's engagement to Meghan Markle. The fascination around who Harry would finally choose to settle down with had only grown into a fever pitch in recent years, what with Prince William's romantic destiny all squared away with Kate Middleton. Now that his elder brother is a married dad of two with another on the way, the pressure for the next fairytale wedding has fallen square on Harry's broad shoulders. And the spare heir has more than delivered on the drama.
Much has been made in the media of U.S. born Markle's past as a divorcee, a successful actress, and a lifestyle blogger—all deemed totally unacceptable for a future royal family member by everyone but, it seems, the royal family themselves. Add to that the unfortunate racist backlash the couple has received because Markle is a woman of color, and you've got a marriage fit for the tabloid darling Prince. But all that matters now, of course, is the happiness both Prince Harry and Markle obviously feel at their upcoming union...and the public's frenzy over all things Royal Wedding.
If you fall in that camp you're probably grasping at any sort of royal media you can get your hands on between now and the May 2018 union. And I suggest books. Below are 11 picks that all have something to do with the royal family, fairytale romances, and wedding history you won't be able to get enough of.