These People Are Celebrating Chelsea Manning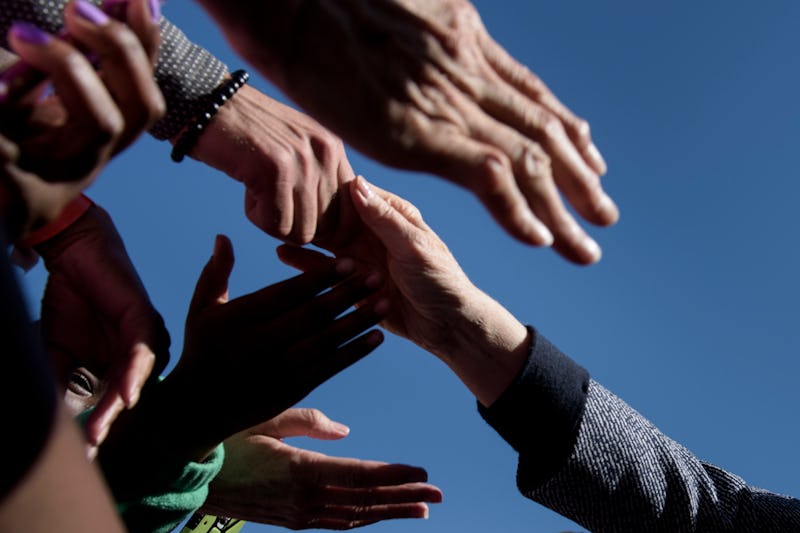 BRENDAN SMIALOWSKI/AFP/Getty Images
On Jan. 17, just a few days short of the end of his second term, President Barack Obama inspired both shock and awe when he announced that he's commuting most of the sentences of Chelsea Manning, a whistleblower whose leaks brought prominence to WikiLeaks. As expected, the world (and social media) went ballistic, some with criticism, but many more with congratulations for Manning and her early release in May. These memes and tweets of congratulations for Manning are a reminder that even though Donald Trump is soon to occupy the Oval Office, Obama is still making big moves.
When news broke of Manning's sentence commutation, liberal Twitter veritably exploded with well-wishes for the 29-year-old trans woman whose name is now synonymous with WikiLeaks. Among speculative reactions about what whether President Obama will also pardon Edward Snowden or if President-elect Trump will be able to reverse the commutation were hundreds, if not thousands, of folks celebrating the decision. These reactions prove not only that Manning has become to some, in the words of actor Mark Ruffalo, an "American Hero," but that many Americans view the concept of whistleblowing as an honorable action.
Below are some of the best memes and tweets from the jubilant Twitter moments that followed news of Manning's commutation.