11 Disney Items You Can Only Get In Disneyland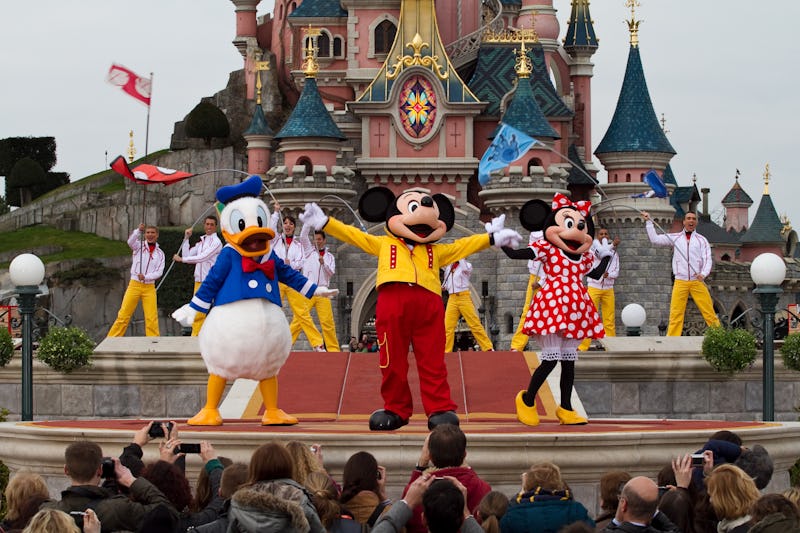 Richard Bord/Getty Images Entertainment/Getty Images
When they say Disneyland is the happiest place on earth, I'm pretty sure they're referring to all the sweet swag and merchandise you can score when you visit. From apparel and jewelry to gadgets and thingamabobs, this is the place to find all the best goodies emblazoned with your favorite character, quote, or scene on it. In fact, there are certain Disney items you can only get in Disneyland — excluding all the knock-offs and imposters floating around on the interwebs. Unbeknownst to many, the theme park's original slogan was actually "The Happiest Place on Earth... to Shop."
Not really.
You might be thinking everything at Disneyland will automatically have an astronomical price tag because, well, it's Disneyland. While it's true you can easily spend a lot of moolah there, you can also bring home plenty of souvenirs from your magical trip without spending an arm and a leg. In fact, if you look hard enough, you can even find some stuff for free.
Regardless of your budget, can you really put a price on items you can find at the one and only Disneyland? Of course not. This is serious business. Take full advantage of your next trip and be on the lookout for these seriously amazing finds.