11 Fascinating Ways To Tell If Your Partner Is Cheating, According To Private Detectives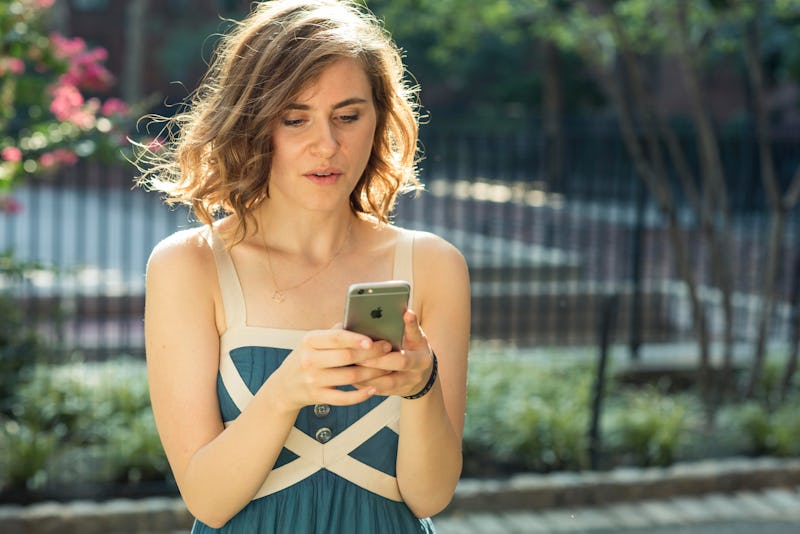 BDG Media, Inc.
If you think your partner is cheating, it's always a good idea to trust your gut so you don't end up getting hurt. Of course, that doesn't mean you need to assume the worst or jump to conclusions. But you still might want to do like private investigators do, and gather more information.
"It's important to note that any of these on their own aren't signs someone is cheating," Dr. Perpetua Neo, a psychologist and former private detective, tells Bustle. "[For example], if someone is cagey about their thoughts or values privacy all the time, it may simply be their personality. But if there is a big change, then that's when you might start to be suspicious." And once a few red flags start piling up, it may mean your suspicions were right all along.
Once you feel like you can make a case, it'll be important to talk to your partner to find out for sure and decide what to do next. "If you think your [partner] is cheating, the next step is to talk to them about it and what you want to do with your relationship," Mari Moss, a principal private investigator and founder of BOSS Inc., tells Bustle. "Ask them if you want to seek counseling to salvage the relationship or if it is the ultimate end of the relationship. That will tell you what steps to take next."
Here are a few signs private investigators say may point to cheating, especially if they seem new, different, or extremely out of character for your partner.