These Are The 7 Steps You Should Take After Catching Your Partner Cheating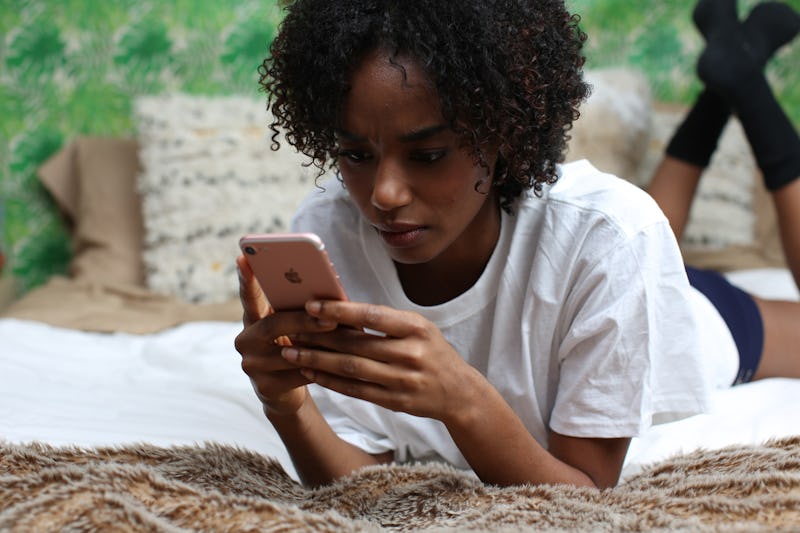 Ashley Batz/Bustle
Maybe you saw a text, or stumbled upon an email, or caught your partner out with somebody else. However it went down, it's clear your partner is cheating. And now the ball's in your court to decide what to do next. Do you storm up and confront them? Or bide your time? Or gather more information about what's going on?
Figuring out what to do when your partner is cheating can be tough, as it's often a highly emotional, upsetting, and confusing time. But that's why it's important to think, before you react. "Take the time to step back and think critically about your own needs and desires before making any big decisions," relationship expert Weena Cullins, LCMFT, tells Bustle. And then, think about your relationship. "If you catch your partner cheating, the moments and days following are an important time as a couple, because you can easily make decisions based on emotion that you wouldn't make if you were thinking rationally."
Even though you might want to react immediately, or decide what to do ASAP, give yourself a moment. Your partner may have made bad decisions, but that doesn't mean you have to do the same. So take a deep breath, give yourself a second, and follow the expert-recommended steps below.