11 'Friends' Series Finale Moments That Still Hold Up 14 Years Later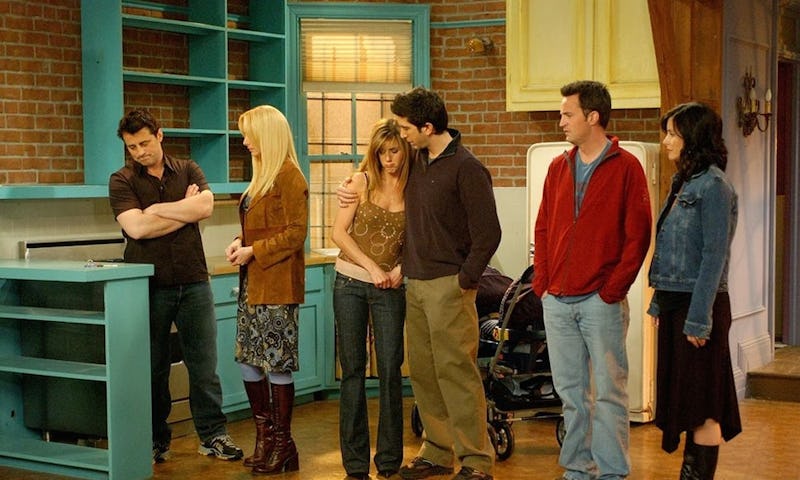 Warner Bros. Television
It's hard to believe, but it's been over 14 years since Friends aired its final episode. 14 years! Back then, George W. Bush was still in the first term of his presidency, there was no such thing as an iPhone, and the year's highest grossing film was Shrek 2. In other words, it's been a long time since Friends aired a new episode. So with so much time having elapsed since "The Last One," how does the Friends series finale hold up today? Does it still serve as a strong sendoff for one of the greatest sitcoms of all time?
Oh yeah, it does. The two-part episode did what series finales are supposed to do and wrapped up the show with a serious sense of finality that perfectly showed how each character was transitioning to the next chapter of their lives (that is, if you just pretend that Joey never happened, which is easy enough to do). The titular friends were getting older, raising families, and settling into married life; and they had all outgrown the old apartment and coffee shop where they had spent the last decade hanging out in their more carefree younger days. But since this is still Friends we're talking about here, the finale got all this across in a way that was both hilarious and heartwarming.
So to honor this classic episode, here are 11 Friends series finale moments that were seriously the best.