11 Hacks For People With High-Functioning Anxiety That Experts Swear By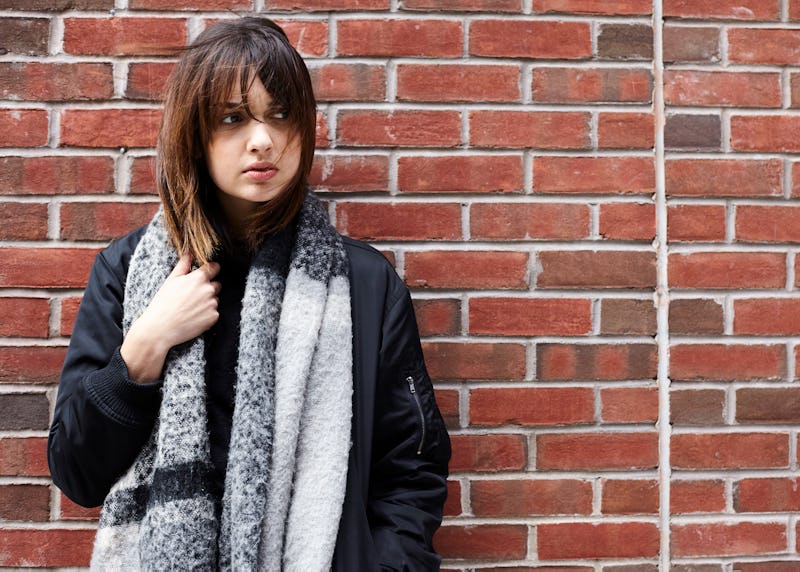 Hannah Burton/Bustle
The intersection of mental health and brain science are not always at the forefront. However, a lot of the clichés on what helps stress is actually grounded in significant research and expertise on anxiety and the brain. And when you try these little tricks to feel better, you will know you're doing something that has the support of experts.
High-functioning anxiety is no less all-consuming than other forms of anxiety. "High-functioning anxiety is common in people who can power through anxiety with hard work and dedication, often with positive outcomes," Dr. Amy Serin, co-founder and Chief Science Officer of The TouchPoint Solution, tells Bustle. "However, this chronic state of having your stress switch turned on often leaves people with exhaustion, burnout, trouble sleeping, and even health problems." And no one deserves to walk through life with that level of pain.
Whether it's professional help, or seeking support with yourself and your family, just taking the first step is a big deal if you have high-functioning anxiety. "People with high-functioning anxiety want to appear strong and capable of being able to handle everything that life throws at them," Prakash Masand M.D., a psychiatrist and founder of the Centers of Psychiatric Excellence, tells Bustle, "So naturally, asking for help is something most people with high-functioning anxiety have a difficult time with." One great place to start looking for help is within the world of brain science, since anxiety lives in the brain. By bringing in friends, professional help, and your own mental health toolkit, you can understand your thoughts better and hopefully start to feel some relief.
Here are 11 hacks for people with high-functioning anxiety that experts swear by.