If You're Doing These 11 Things At Night, It Could Be A Sign Of High-Functioning Anxiety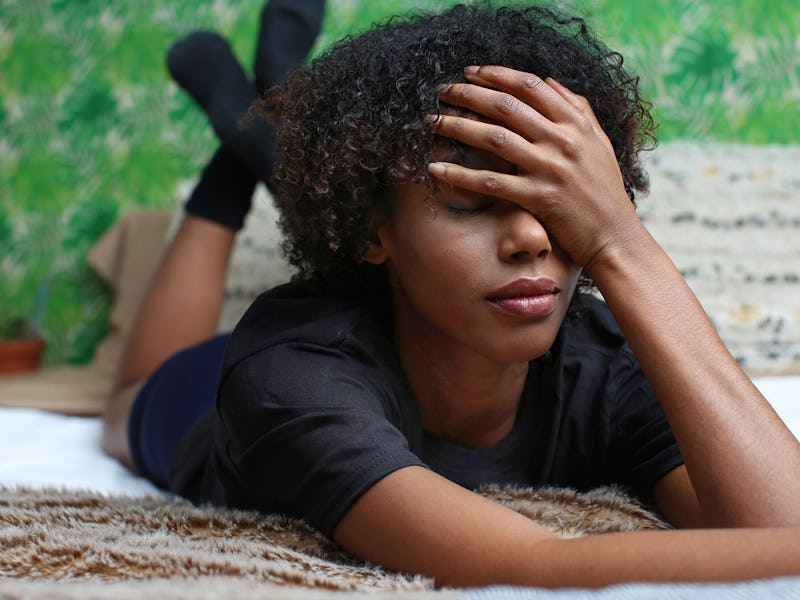 Ashley Batz/Bustle
If you're able to get through your day with relative ease, and only feel stressed and anxious once you get home at night, it might take you a while to recognize the signs of a high-functioning anxiety disorder. After all, you're able to go to work, see a few friends, and maintain a healthy routine — all things someone with an anxiety disorder might struggle to do. But if your days end with you stressing out, lying awake, or ruminating on catastrophic thoughts, don't brush it off.
"During the day, you have school or work to keep your mind preoccupied," Dr. Crystal I. Lee, licensed psychologist and owner of LA Concierge Psychologist, tells Bustle. "But at night, there's lots of free time to let your mind wander or reflect on the day. That's when those pesky anxious thoughts and anxious habits kick into high gear." You might be tempted to chock them up to residual stress from the day. But if they're distressing or time-consuming, these worries may be drifting towards anxiety territory.
There are things you can do, however, to feel better. "Besides going to a therapist, you can cope by engaging in mindfulness to keep you present-minded," Dr. Lee says. "Anxiety is often about future-oriented or past-oriented worries. Mindfulness helps keep you fully in the present, which is often antithetical to anxiety." If you have anxiety, here are a few things you might catch yourself doing or worrying about at night, according experts.