If You Have These 7 Habits, You Might Have High-Functioning Anxiety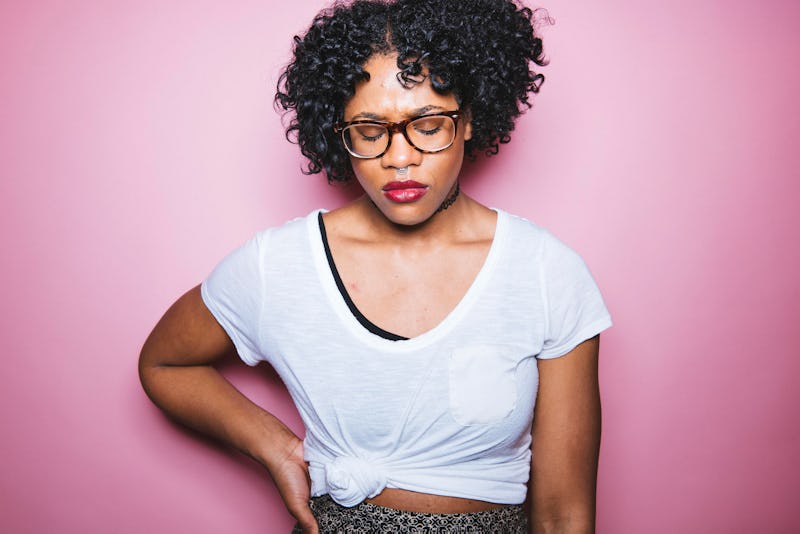 BDG Media, Inc.
Anxiety can affect people in many different ways. Some find that their daily habits are compromised, while others continue to go on with their routine, so much so that they may not even realize they have anxiety disorder. There are a number of habits that can be signs of high-functioning anxiety, and although it might seem fine to just keep going about your business while struggling with the disorder, managing your anxiety is just as important, even if you are still able to check everything off your to-do list.
"High-Functioning Anxiety has become [a] ... pop-psychology term used by people who experience more than moderate levels of anxiety symptoms, but have either not attempted to seek treatment or have not been properly diagnosed by a mental health professional as having a diagnosable anxiety disorder," psychotherapist Dr. Gin Love Thompson, Ph.D, M.A., M. Msc, tells Bustle. "The danger here is that just because you are 'functioning,' even with a high level of success, while experiencing moderate to high levels of anxiety does not mean it is a healthy state of living. And beyond potentially endangering your health, it is most probably reducing the quality of your daily life, work and relationships."
Sometimes, it can be hard to decipher between what's a common amount of anxiety and what could be considered anxiety disorder, especially if you're managing to continue on with your life. But if you have these seven habits, it's possible you may have high-functioning anxiety disorder, and may want to speak with a professional.