11 Interesting & Informative Podcasts Grown-Ass Women Listen To On Their Morning Commute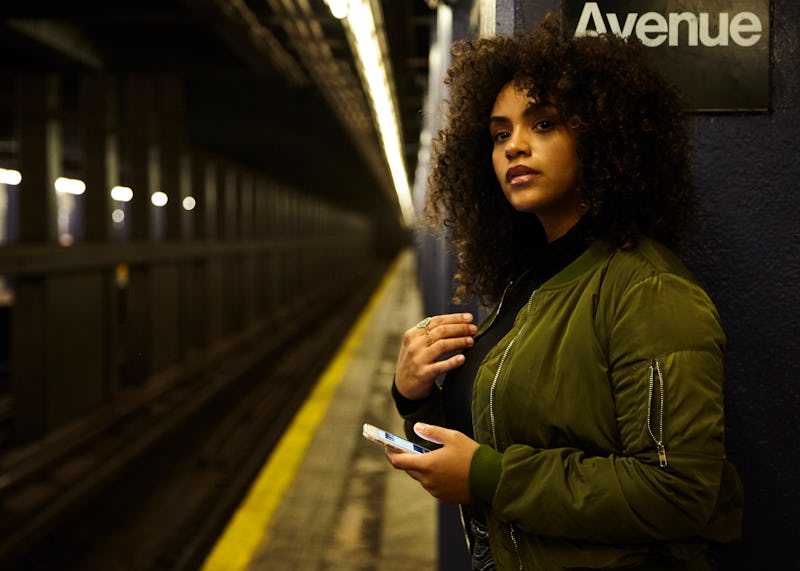 Hannah Burton/Bustle
What do you usually do during your morning commute? If you stare blankly out the train window, or through the windshield of your car, and wonder how on earth you're going to withstand the next 30 minutes to an hour until you get to work, it can all feel pretty bleak. But if you listen to a few choice podcasts for your commute, the journey doesn't have to be so bad.
By subscribing to a few of the greats, you can easily learn something new, be entertained, and prevent an existential crisis, all in one fell swoop. The question always is, though... what to listen to? I'm sure you have some niche favorites that you listen to at other moments of the day. You might, for example, be really into spooky true crime podcasts. But that's not everyone's cup of tea in the early hours of the morn.
While you should certainly feel free to listen to whatever you like on your trip to work, why not make it a motivational, inspiring experience? That way, you can arrive feeling pumped up and ready to greet the day. Or, at the very least, ready to have a stimulating conversation with your coworkers. If that sounds like a positive way to start the morning, consider listening to these badass podcasts so you'll be motivated, informed, and ready to take on the day.