11 John Oliver Episodes To Watch Before 2020 If You Want To Get Informed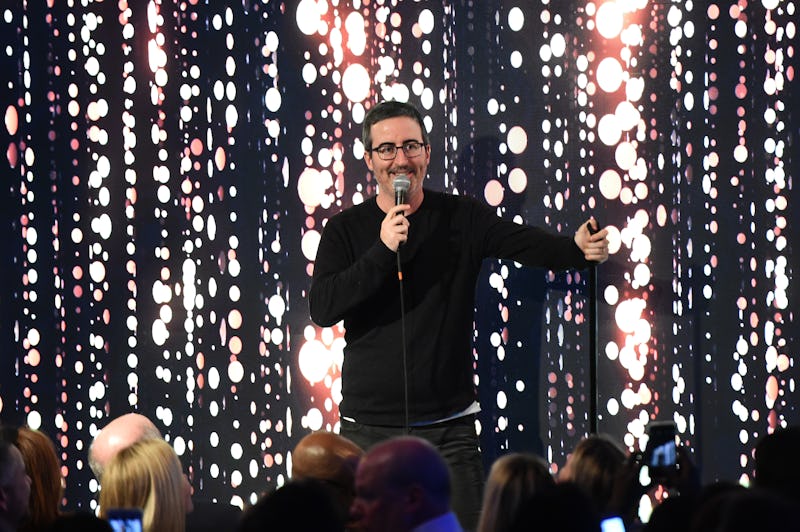 Ilya S. Savenok/Getty Images Entertainment/Getty Images
When it comes to informative, entertaining television shows about politics, HBO's Last Week Tonight has it all. Equal parts news and comedy, the program returned for its sixth season in February after a brief hiatus, and if you're looking for some John Oliver episodes to watch before 2020, there are several from current and past seasons that will be highly relevant going into the next presidential election.
While the majority of news shows tend to touch briefly on several stories of the day, Oliver instead focuses on one topic per half-hour show, and explores it in-depth. He's addressed everything from trade policy and the Brexit referendum to gene editing and forensic science, and has a knack for making wonky, complicated subjects easy to understand and entertaining to learn about.
"We like the idea of not just regurgitating stuff people have already seen," Oliver explained to NPR in 2018. "The truth is, if you dig deep enough on anything, everything is interesting. So you just have to get to the point of a story where it becomes fascinating."
As America plunges into its next presidential election, here are 11 of Oliver's past episodes that deserve a rewatch before 2020 rolls around.