11 Last-Minute Things To Do Valentine's Day, Even If You Have To Work Late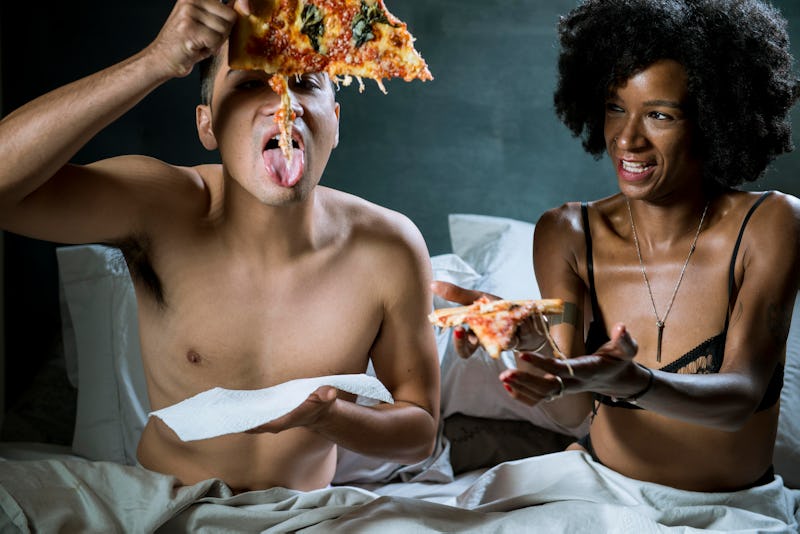 BDG Media, Inc.
Valentine's Day — which some people think is the most high-pressure holiday when it comes to dating — is just around the corner. While some couples made plans for it months in advance, others have yet to. Plus, some people don't believe in celebrating their love on just one day — to them, every day is Valentine's Day. But what if you and your significant other want to do something, but you haven't planned anything because you're both busy AF and tend to work late? Luckily, there are plenty of last-minute Valentine's Day date ideas for busy couples. And the best news? With many of them, you don't even have to leave your house. It's all about getting creative and focusing on being together, not necessarily focusing on what you do together.
"So many times, we are somewhat forced to picture Valentine's Day a particular way — roses, chocolates, tiny plush bears — and it seems like the romance is manufactured for us," Tyler Turk, Founder, Crated With Love, a monthly date night subscription box, tells Bustle. "In reality, Valentine's Day is meant to celebrate your love for that special someone, no matter what you do together."
If you and your partner fall into the working-late-but-need-a-last-minute-Valentine's-Day-date-idea, look no further than the below.