Here's What Relationship Experts Actually Do On Valentine's Day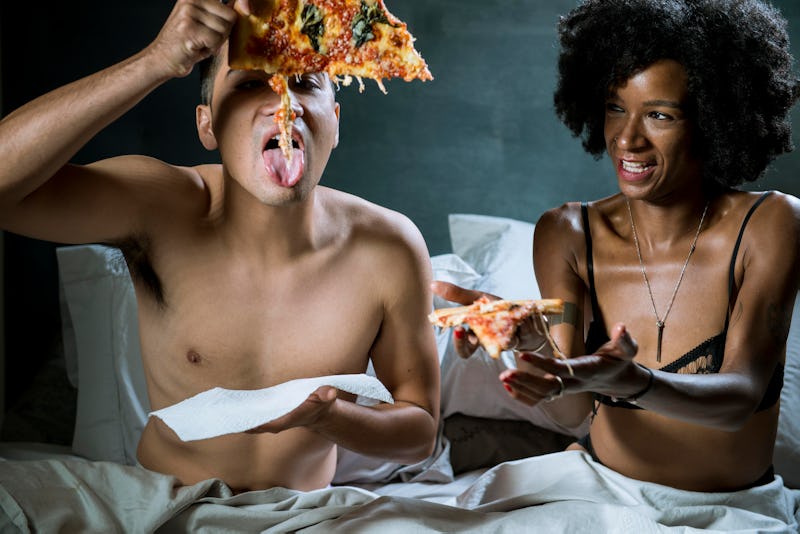 BDG Media, Inc.
With Valentine's Day coming up soon, you may be brainstorming on what to do for the holiday. Whether you're single or in a relationship, some people feel the day ignites a lot of pressure — now's the time to think of the best date ever for your partner — while other people feel it's NBD and they're happy ordering a pizza and watching their favorite rom-com... or horror movie. In any case, whatever Valentine's Day camp you fall into above — making it into a big deal or not — you can still make it a memorable day. To get some perspective on what to do, below, relationship experts reveal their plans for Valentine's Day, and you'll probably be able to relate to some of them. After all, they live and breathe other people's relationships day in and day out, so whether they're single or coupled up, it's interesting to see how they'll handle the holiday that's often deemed to be the most romantic day of the year.
"Personally, while I do wish my wife a 'Happy Valentines Day!' we don't necessarily feel pressure to do anything extra or special on that day, per se," Shlomo Zalman Bregman, Rabbi, matchmaker, and relationship expert, tells Bustle. "We always spend a few hours together each day, so there's no special need for us to do anything differently on February 14. Sorry if it sounds cheesy or lame — but it's true! I think that if your relationship with your partner is precious to you, then you should be able to find time for them regularly. Everything that is truly vital in life — breathing, eating, the need for exercise, etc. — is not done only once a year!"
Whether you're in a new relationship and want to do something low-pressure or you're looking for unique Valentine's Day date ideas, you really can't go wrong as long as you do something that you truly want to do. And now, you'll see what 11 relationship experts are doing for Valentine's Day. One thing is for sure: You'll likely see you and your date in some of the ideas.