13 Gifts To Get Your Significant Other This Valentine's Day That Are Actually Cool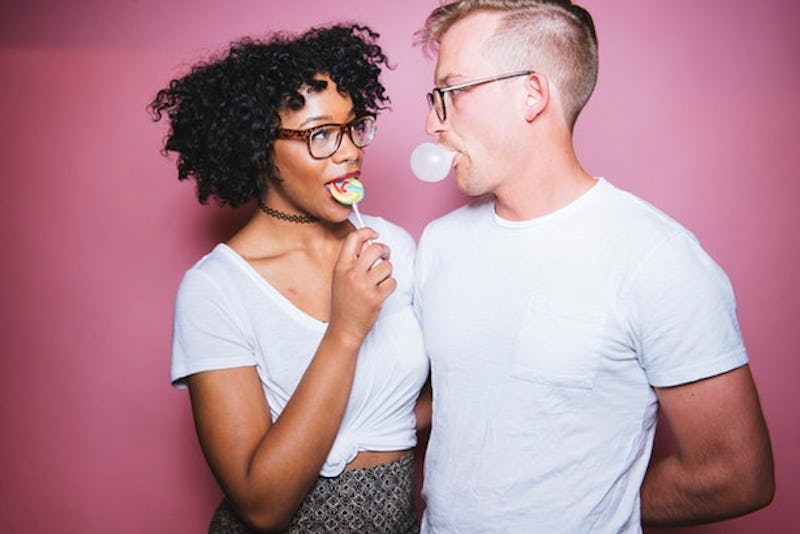 BDG Media, Inc.
With Valentine's Day around the corner, the pressure is on to do something memorable with your significant other — or not, which is completely OK, too. However, in addition to doing something together, there's also the whole gift-giving process to take into consideration. Perhaps you decide to make your partner a DIY gift, like a scrapbook of your time together. But if you go the store-bought route to get something for your significant other, what do you get? Believe it or not, there are Valentine's Day gifts that are actually cool. After all, you don't want to be cliché in what you get, but you also don't want to get something too un-Valentine's Day-esque. I remember a friend who got a blender from her boyfriend one year, and it was *not* what she'd been expecting. I think it's all about personalization and honing in on your partner's tastes, then choosing from there.
"Sometimes it isn't the gift itself that matters, it is the thought behind it," Stef Safran, matchmaking and dating expert, tells Bustle. "For many long-term couples, if you ask them what gift they most remember, it's not the most expensive dinner or the most expensive piece of jewelry, it's the time that their significant other gave them something unique that applies to the two of them."
As Safran says, choosing a gift that is unique but applicable is key. If you need some Valentine's Day gift inspiration, you'll find some ideas below. If nothing else, hopefully they'll prompt you to think of the perfect present for your valentine.