What To Watch Next On Netflix If You *Loved* 'The Princess Switch'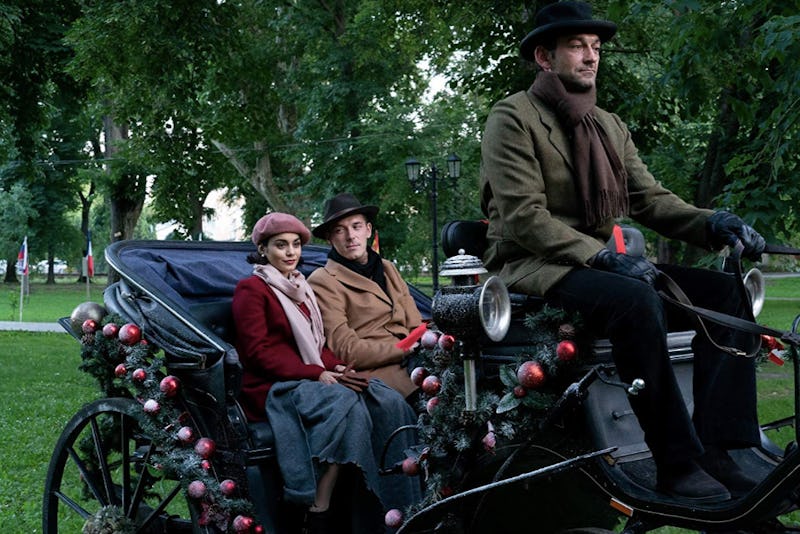 Netflix
Move over A Christmas Prince, there's a new royal Netflix Christmas flick in town! The Princess Switch is Netflix's latest hit holiday romance movie, about a Chicago baker named Stacy, and Margaret, a princess in a fictional foreign land (both Vanessa Hudgens), who fatefully meet and switch places, then find true love, just in time for the holidays. But Princess Switch is hardly the only Netflix feel-good holiday movie worth watching this holiday season.
Netflix has a growing list of holiday romance flicks, and they're not just about royal relationships. There's a whirlwind romance that blossoms with an unexpected elevator kiss (Merry Kissmas), a holiday love triangle between an old flame and her best friend (Christmas Crush), an advent calendar that predicts the future and brings love (The Holiday Calendar), and even a dogwalking romance (A Dogwalker's Christmas Tale).
They may not have the clout behind them that Hollywood flicks do. But they're low-budget, enjoyable movies that'll make you wish you had your own Christmas romance — and that you don't have to leave your house to see.
Before Netflix's hit holiday flicks, Lifetime ruled the Christmas romance market, but now Netflix's selection (originals and otherwise) is proving to be stiff competition. There are so many movies available to stream now, you'll be set until next Christmas comes along.