13 New Christmas Movies Coming To Bring You Holiday Cheer On TV & Netflix This Week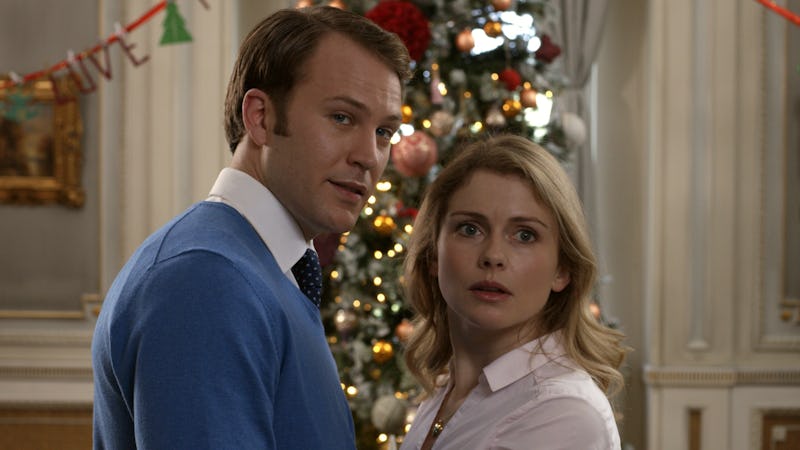 Netflix
Christmas is just under a month away, and the holiday spirit is in full swing. Stores are playing Christmas music, and decorated fir trees are everywhere, but most importantly, it's the time of year when feel-good holiday movies are on virtually every channel. The Christmas movies on TV and Netflix this week include some must-see options, so get ready to set your DVR and mark your calendars now.
As for how to watch all of the upcoming movies, there are a few ways to stream them even if you don't have cable. The Lifetime Movie Club lets you watch all of the channel's original movies for $3.99 a month. (If you're really feeling festive, there's also a seven-day free trial available. So you could theoretically binge a ton of Christmas movies within that week long period.) And if you do have a cable TV login, you can watch Lifetime's Christmas movies online, too, as well as in the Lifetime app. Hallmark's Christmas movies, meanwhile, are available to stream on the Hallmark Channel Everywhere website and app, as long as you have a cable login.
And while this week is full of plenty of new holiday movies, it's worth pointing out that there are some options that are already available, too. For example, Netflix has already released The Holiday Calendar, The Christmas Chronicles, and, of course, The Princess Switch. So whatever mood you're in, there's probably a holiday movie out there to suit your tastes.