11 Old-Fashioned Ways To Feel Closer To Your Partner We Should Bring Back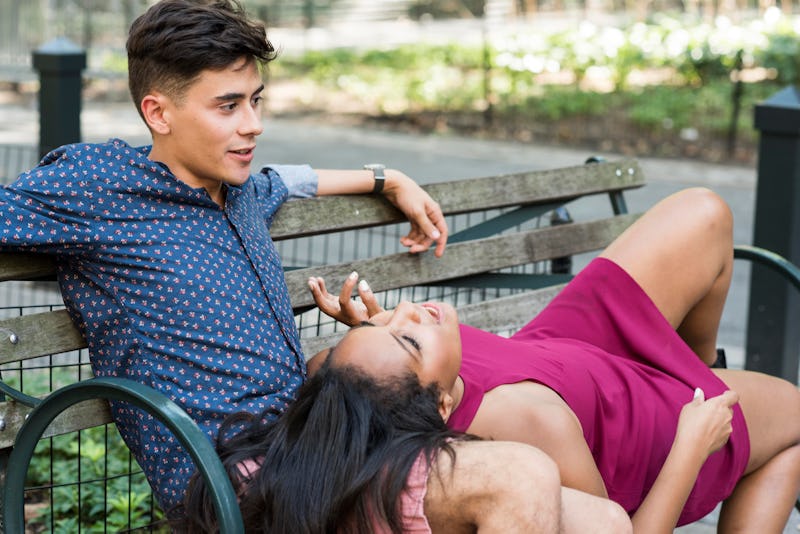 BDG Media, Inc.
It's common these days to have a busy schedule and a multitude of distractions. And as long as it isn't burning you out, then there's really nothing wrong with that. But when it comes to your relationship, it never hurts to slow down a little, and make an effort to be closer to your partner — possibly with the help of a few old-school activities.
"If your relationship is going to be healthy and successful, it's important that you put the effort into getting to know each other on a deeper level and bonding as a couple," Jonathan Bennett, relationship and dating expert at Double Trust Dating, tells Bustle. "The modern world has so many distractions that it can be hard to make the time needed to achieve this goal."
But in taking a moment to slow down and remove some of the chaos and distraction, you might notice that something big was missing from your relationship. "This is where 'old- fashioned' activities can be beneficial," Bennett says. "Anything that couples did before the widespread use of technology could have great value in bringing you and your partner together to bond without distraction."
This might include things like putting away your phones for a few hours each night, going for walks or bike rides, or planning fancy date nights. Even simpler things, like holding hands and making more eye contact can make all the difference. Read on for a few things to do with your partner that may seem old-fashioned, but will definitely make you feel closer, according to experts.