11 People Reveal Their Most Embarassing Sex Story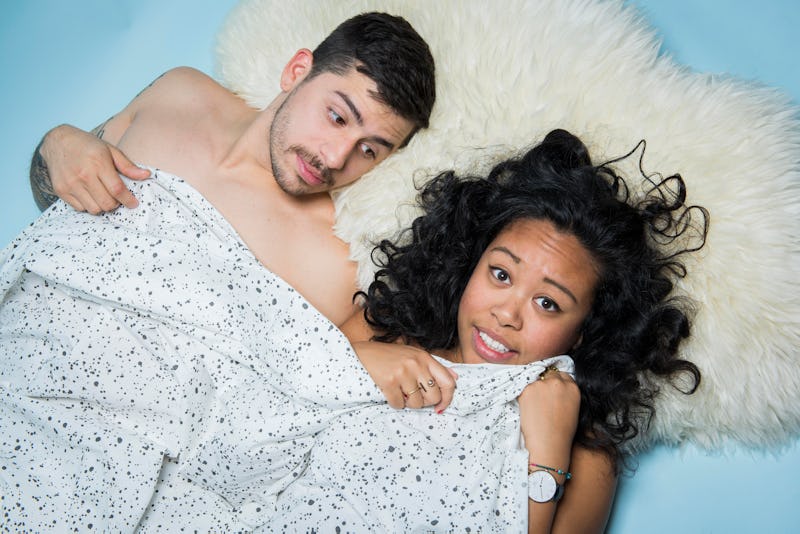 BDG Media, Inc.
It doesn't matter how many rose petals or candles you fling around, sex is still a very messy business. There are sounds, smells, fluids, and, quite frankly, a huge amount of potential for things to go wrong during sex. Usually, when something unplanned during sex it's something pretty minor — you slip off, you say something embarrassing, maybe one of you accidentally knees the other one and you have to take a timeout. But just how wrong can sex go?
Well a new AskReddit thread had users sharing some truly shocking sexual horror stories. And it's probably way worse than you're expecting — and way more filled with pets than any group of sex stories should be. Really, why are there so many pets?
From people who's aim was off and had to face the painful consequences to an unexpected visitor making the whole thing really uncomfortable, these sex stories should send shivers down your spine — or, at the very least, make you feel less awkward about the one time that you farted mid-hookup.
Seriously, unless you've ended up in the emergency room, you likely haven't had it as bad as some of the people on this list. Here's what the folks of Reddit had to say about their most embarrassing sex story.