11 Questions To Help You Figure Out If You're With The One You're Going To Marry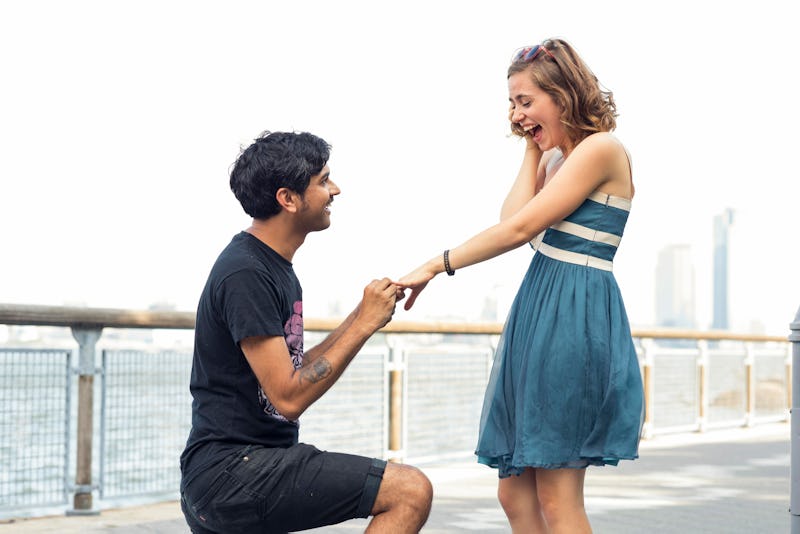 BDG Media, Inc.
If you're looking to get married, who you choose to walk down the aisle with is a pretty big decision you're going to make. So how do you know if you're with "The One"? According to experts, there are a few questions you can ask yourself to determine if you're with the one you're going to marry or not.
"A common question people ask themselves (and often psychics) is, 'Am I really with 'The One' or am I going to miss out on meeting my soulmate?" relationship expert and spiritual counselor Davida Rappaport, tells Bustle. We live at a time where it's easy to drop what you think isn't working so you can keep searching for the next best thing. But healthy relationships take a lot of work to maintain over time.
If you're thinking about marriage with someone, Rappaport says it isn't about finding your "soulmate." Instead, you should be assessing your partner and your relationship for things like trust, respect, love, and a willingness to overcome challenges together. The questions you should be asking yourself should give you a good sense of whether or not your relationship feels "right."
So, are you with "The One"? Here are some questions that can help you figure out if you're with the one you're going to marry.