11 Reasons To Watch 'A Christmas Prince' Even Now That Christmas Is Over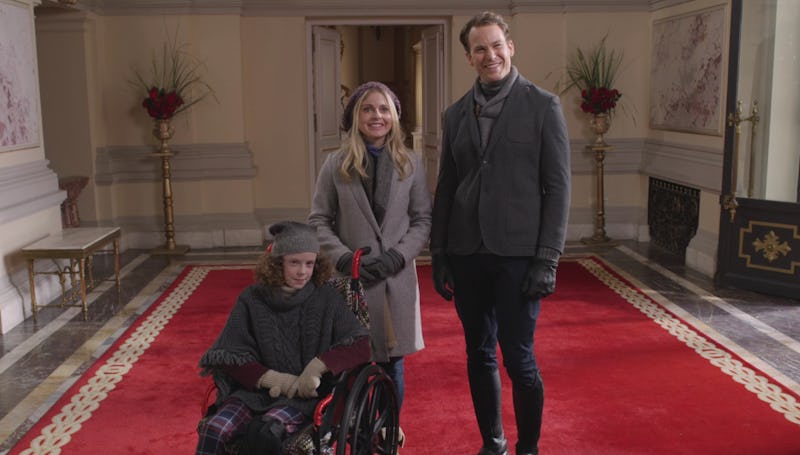 Netflix
Another Christmas season has come and gone, and with it all the glorious made-for-TV holiday movies. But, there's one thing 2018 cannot take away from us: and that's A Christmas Prince. Netflix's hit original movie is still available to stream. And if you need convincing, these 11 reasons to watch A Christmas Prince even now that Christmas is over should be more than enough to get you to press play. Even if you've seen it before, there are plenty of reasons to watch the instant holiday classic again, even now that Christmas has passed.
A Christmas Prince has earned some praise and a whole lot of criticism since its release on Nov. 17. Why? Because it is ridiculous. Created as Netflix's own made-for-TV Xmas movie, A Christmas Prince combines so many clichés and uninspired twists and dialogue that it is truly one of a kind. Even Netflix's own Twitter account recognized the film's ridiculous nature, publicly shaming users who had watched the film daily since its release with a *lighthearted* tweet on Dec. 10.
But A Christmas Prince is also amazingly entertaining, joyous, and so committed to telling a fairytale princess love story that it's almost... admirable. The film is about young journalist, Amber, who is sent to the fictional and vaguely European kingdom of Aldovia to cover the anticipated abdication of the wild Prince Richard. Through a series of mishaps, Amber finds herself going undercover as a tutor for Richard's disabled little sister, Emily, and lands in the middle of royal family drama when she falls in love with Richard. There's also a jilted, wannabe queen ex-lover and an adoption subplot. And if that quick summary isn't enough to peak your interest, then here are 11 more reasons to watch A Christmas Prince.