11 Reasons Your Period Is Irregular That You Shouldn't Ignore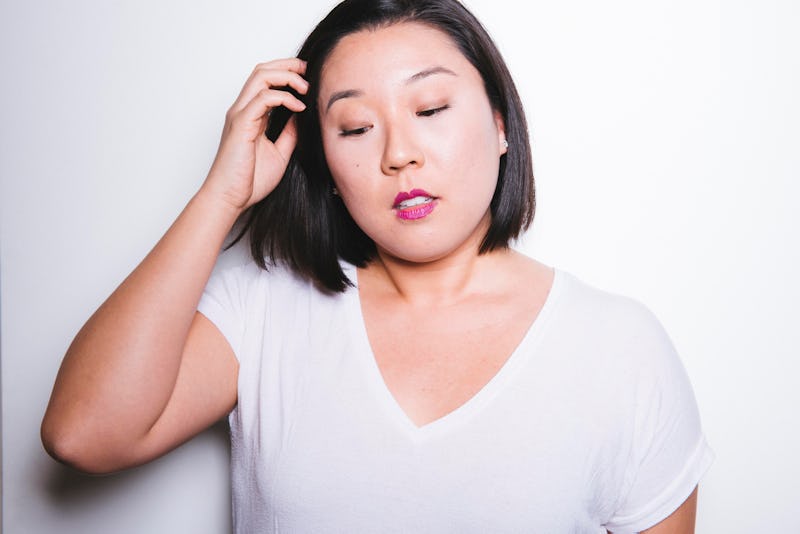 BDG Media, Inc.
Nothing's more annoying than an irregular period. It sucks when it doesn't arrive on time, leading to days (and sometimes even weeks) of worry. And if it comes early and surprises you? Well, that's no fun either. If you have an irregular period for a few month's worth of cycles, it's usually nothing to worry about. Usually it can be chalked up to stress, lack of sleep, and even jet lag. But if your period remains irregular for longer than that, then you may want to see your doctor.
"Your period is one of the best ways to indicate what is going on in your body. I consider it a red barometer with my patients and I am always asking them about duration of their cycle, symptoms, clots, spotting — you name it," Dr. Elizabeth Trattner, an integrative health expert, tells Bustle. Again, stress is a big one that can throw things off, sometimes even leading to missed periods.
But if you've been feeling OK, eating well, and staying active — but still have irregular periods — definitely pay attention. "It is only considered normal if you are under a large amount of stress and miss anywhere from one to three periods. Anything longer than that ... should be checked out by a health care professional," Stephanie Powers, a certified holistic health coach, tells Bustle. He or she can help you get to the bottom of things, and even check for some more underlying health concerns that could be disrupting your cycle. Below, a few of the possible culprits.