11 Valentine's Day Playlists That Aren't Cheesy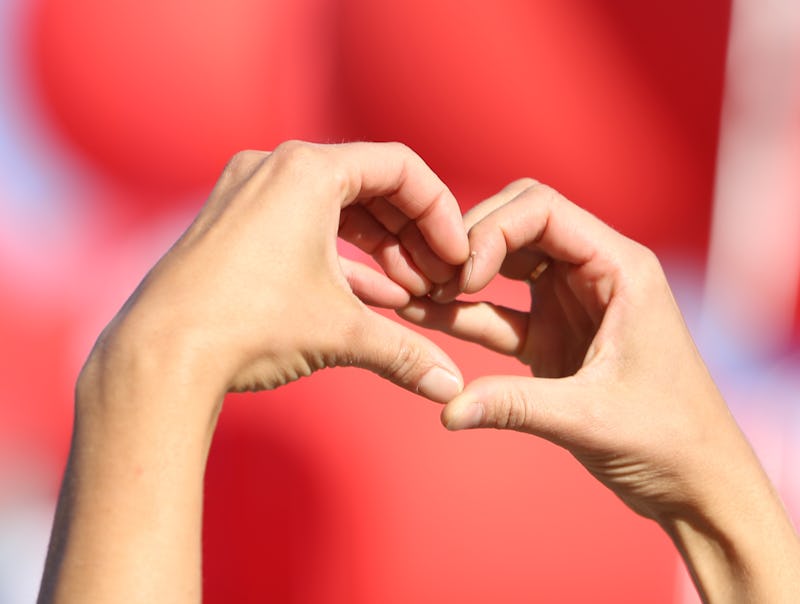 George Frey/Getty Images News/Getty Images
No matter what kind of mood you're in this Valentine's Day, there's a song for it. Whether you're loving love, loving yourself, or completely disinterested in the holiday all together, you'll want to check out one of these Valentine's Day playlists I've curated for you. Whatever you're feeling, you're not feeling it alone.
It's nice to be reminded that there are a lot of different ways we can feel about the same thing, and no matter where you stand, you're in good company and you're not alone. That said, we're all capable of many moods in one day, so you might start your day off with some classic love songs, and spiral into an anti-Valentine's Day funk, only to level out with a craving for some love-themed comedy specials, and lucky for you, I've provided playlists for all of those moods.
Here you'll find a variety of Valentine's Day vibes, equally perfect for listening alone, listening together, or half-listening when you're completely busy doing something else. Valentine's Day evokes a lot of feels, and you should feel free to explore them all, and have whatever kind of experience your heart desires. Lean into whatever kind of romance your heart desires. Turn up the volume and choose your own Valentine's Day adventure.