11 Books To Help You Make The Most Of The Last Four Months Of 2018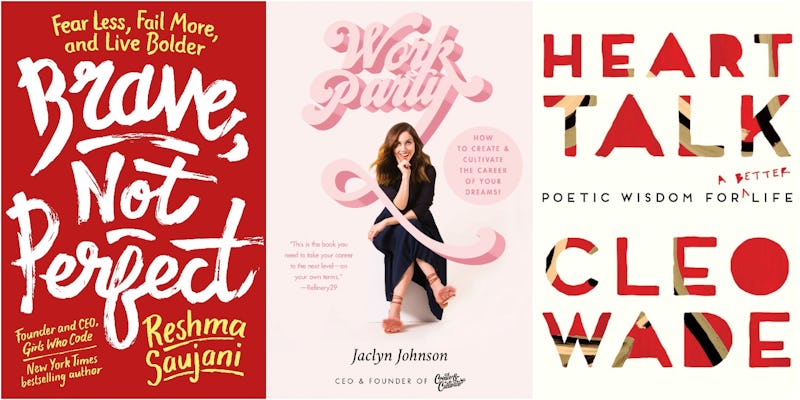 I don't mean to alarm you, but there are less than four months left in 2018. I know, I know. Where has the time gone? What have you been doing? Why haven't you accomplished anything other than watching To All the Boys I've Loved Before 15 times? Don't worry, I'm in the exact same boat as you, and I'm willing to bet you and I are not alone. But that doesn't mean that the next four months have to be a total repeat of what's come before. After all, think of it this way: there are still four whole months to get productive, refresh your headspace, figure out your career goals, and make some creative moves. And there are tons of books out there that will help you do all of the above.
The 11 self-help books here, all 2018 releases, delve into some aspect of work and life that will have you feeling inspired to hit the reset button on this year, and make the most of it before the calendar turns to 2019. Whether you want to get organized, get over a creative hump, or just feel better mentally before hibernation season hits and the holidays ramp up your busy schedule, use these books as a guide to getting the most out of every day in the rest of 2018 and beyond.