These 11 Thanksgiving Sex Positions Will Give You Something To Be Thankful For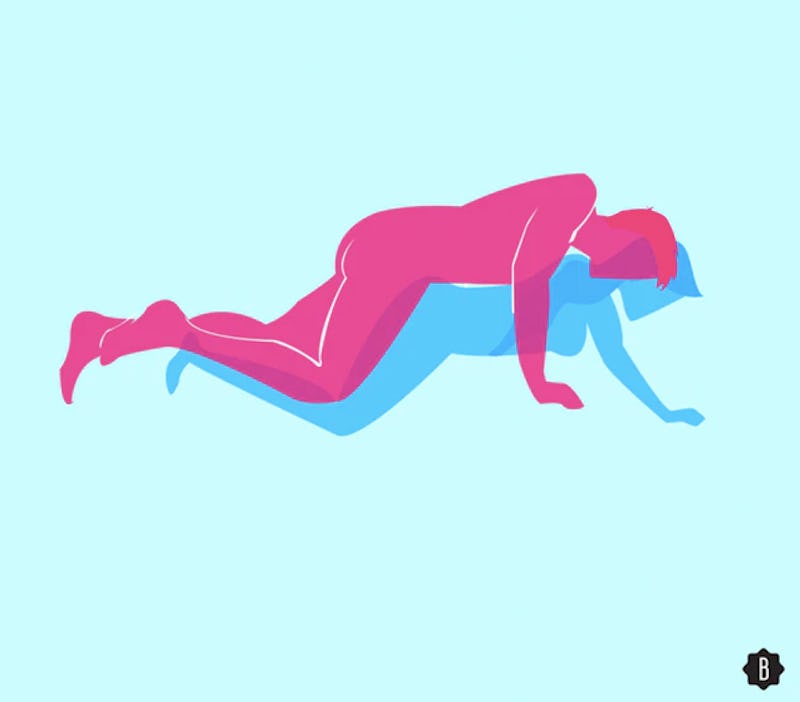 Caroline Wurtzel/Bustle
With Thanksgiving just a couple days away, it's time to make sure you have everything you need to make this holiday not just spectacular, but memorable. From turkey (or tofurky, if that's your thing), to all "the fixings," as my grammy would say, and, of course, a pie or two to choose from, this time of year is about spending time with family, eating, watching the Macy's Day Parade, and, of course, sex. If you didn't get the memo, yes, sex on Thanksgiving is a thing, meaning Thanksgiving sex positions are also a thing.
While the idea of having sex after a huge meal, in which second and third helpings were had by all, may seem a little overwhelming, if not intimidating, it doesn't mean you should skip it.
"The holidays are stressful for everyone," Ashley Campana, matchmaker with Lisa Clampitt Matchmaking, told Bustle in a previous article. "Multiply that by two people together for the holidays, a dash of family, and a sprinkle of expectations, and it's a likely scenario that the stress level will be higher than it would be alone."
And how does one nip stress and anxiety in the bud? With sex. So do yourself and your partner a favor: find a discreet place to wander off to and get to it. Here are 11 sex positions ideal for Thanksgiving.