11 Signs You Aren't An Introvert, You May Have Social Anxiety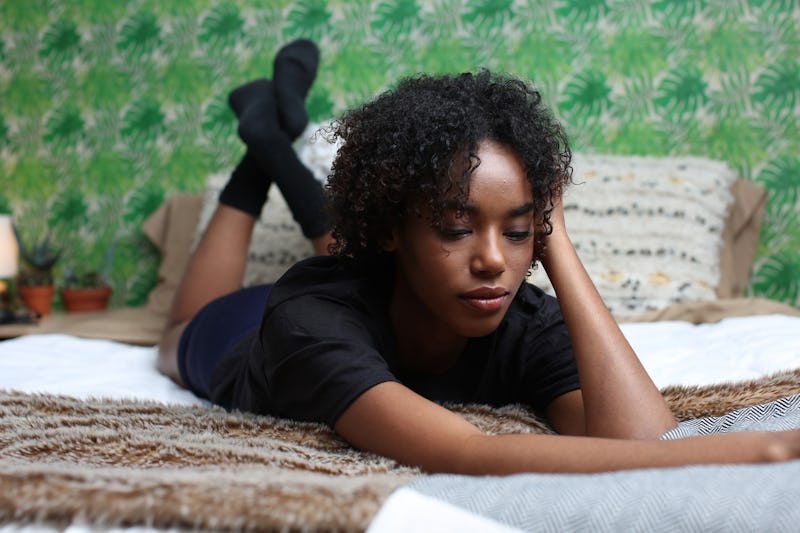 Ashley Batz/Bustle
While the population generally divides into extroverts, introverts, and ambiverts, your social inclination doesn't usually have much — if anything — to do with whether or not you experience anxiety. Still, it can be hard to tell the difference between introversion and social anxiety when you're experiencing it first hand. Therapists, however, have some concrete ways to tell the difference.
Perhaps the largest distinguishing factor between introversion and social anxiety is the element of fear. "Social anxiety is driven by fear and gets in the way of living your life," licensed professional counselor Laura Albers, the owner of Albers Mind and Body Wellness, tells Bustle. "You will avoid or leave social situations for fear of judgment by others or desire to avoid possible embarrassment or feeling awkward. With introversion, there is simply a preference to unwind in more solo, often quiet activities." If you think your motivations for spending time alone may be fear-based, then it is entirely possible you're dealing with anxiety, not introversion.
It is possible for introverts to have social anxiety, too. "Of course, since close to half the population is introverted, both social anxiety and introversion can exist in one person," Dr. Russell Morfitt, the chief psychology officer and co-founder of Learn to Live, tells Bustle. However, there are distinctive ways you can differentiate between the two.
Here are 11 signs your introversion may actually be social anxiety, according to experts.