11 Signs Your Partner's Frustration Comes From Comparing You To Their Ex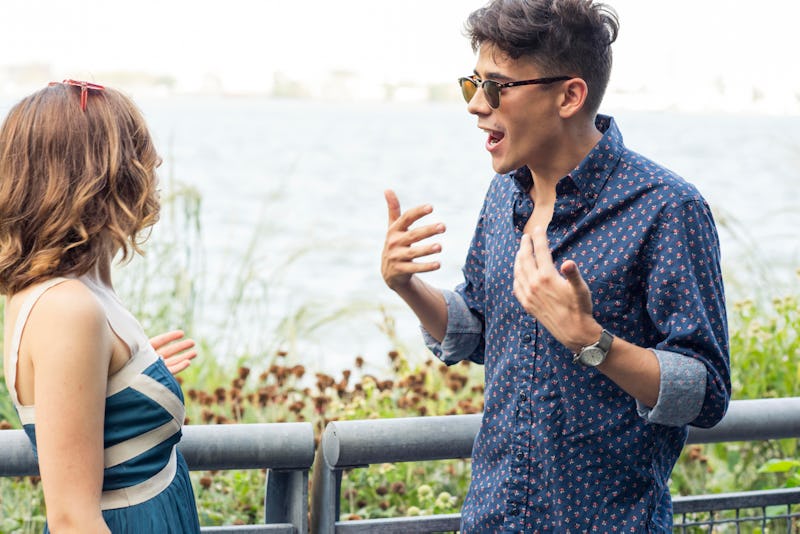 BDG Media, Inc.
To create the healthiest of relationships, it's always a good idea to leave the past in the past, and not compare your current partner to your old one. That's why, if your partner has failed to move on from their ex, you might notice them getting frustrated with you — over seemingly every little thing — to the point where it's affecting your relationship.
And while some form of baggage is understandable, to a degree, they will eventually need to move on and realize that you aren't with their ex, and thus shouldn't be compared — if they want your relationship to be successful.
"Being constantly compared to an ex can create a lot of unnecessary stress and anxiety," Jonathan Bennett, relationship and dating expert at Double Trust Dating, tells Bustle. "People want to be accepted and loved 'as is' in a relationship and not always feel like they have to 'measure up' to another [person] from the past."
So if you feel like that's happening in your relationship, speak up. "Communication and building a deeper bond can help put an end to this behavior," Bennett says. "The more you get to know each other, the more you can discover the great things that set this relationship apart from previous ones. Then, you and your partner can focus on your present and future together rather than dwelling on memories from the past." Here are a few signs it may be time to have that chat, according to experts.