11 Things Every Erika Jayne Fan Knows To Be True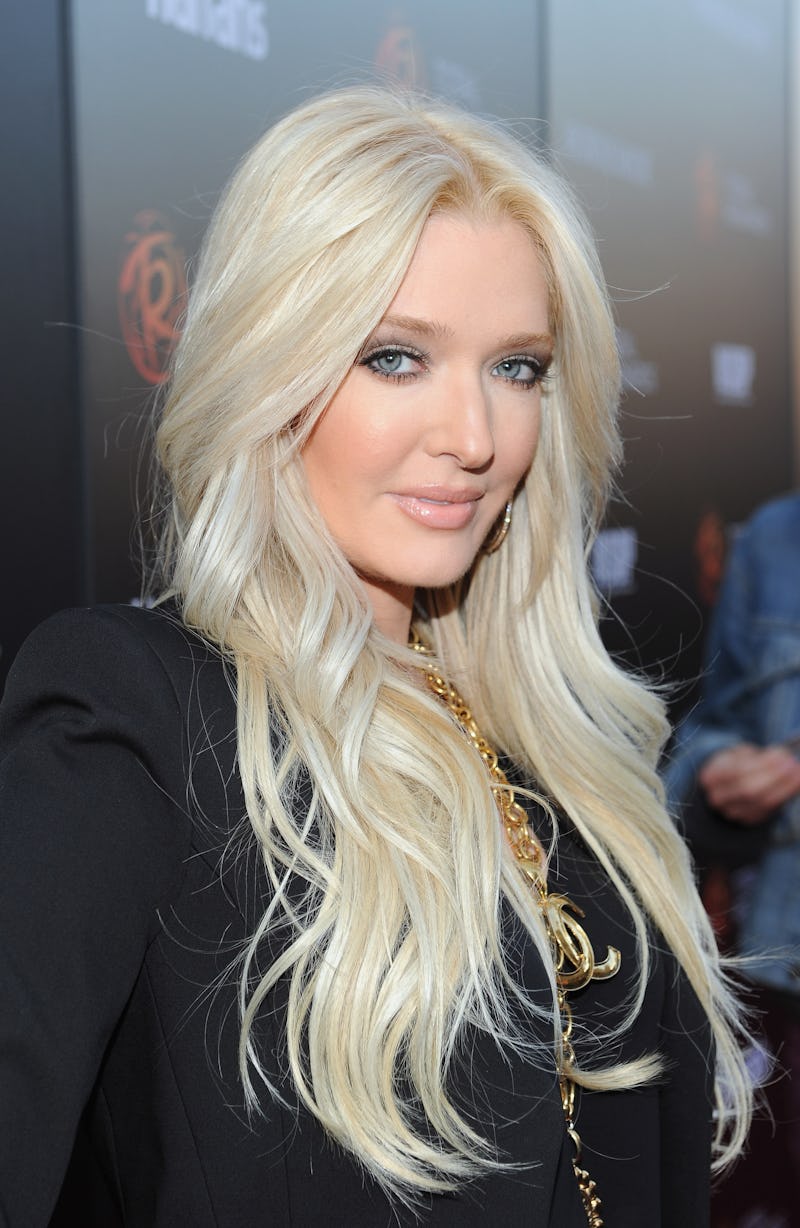 Michael Buckner/Getty Images Entertainment/Getty Images
I'd like to say that I'm cool enough to have known about Erika Jayne (aka Erika Girardi) before she first appeared on The Real Housewives of Beverly Hills — sadly though, I'm not. I first became aware of Jayne when she was added as a regular during the sixth season of show, and I fell forever in love with her from the very first pat of the puss. It's hard not to — Jayne is outspoken, brutally honest, crazy glamorous, and has a successful career in music outside of her reality television gig. No wonder Jayne has built a loyal following of fans, I mean, I don't see how anyone who watches The Real Housewives of Beverly Hills could not be a fan of her.
Further proving how big she's made it, Jayne is appearing on the 24th season of Dancing with the Stars. Although she's got some tough competition on the show (olympian Simone Biles and trained dancer Heather Morris both seem like frontrunners to win), I have no doubt that Jayne will continue to kill it on the ballroom dance floor. Girlfriend has had nine #1's on the U.S. Billboard dance club chart, so clearly she knows a thing or two about entertaining people.
Now, here are a few things that I guarantee all fans of Jayne know to be true.
1. It's Expensive To Be Her
In her newest, soon to be iconic song "XXpen$ive", Jayne announces, "it's expensive to be me," and boy does she mean it. Jayne lives a very lavish lifestyle. From her two private planes, to her endless collection of designer shoes and gowns, this woman lives a decadent life. And with good reason, she's made loads of money from her career in music and entertainment, so I say: Spend them bills, honey!
2. She's Guarded
Jayne talks a lot about how guarded she is on The Real Housewives of Beverly Hills. She doesn't trust easily, and has mentioned that she knows that other people judge her, which is why she keeps her guard up.
3. She's Not Here For Anyone's BS
Jayne is the real deal. She calls it like she sees it, and doesn't waste time on pointless gossip. Plus, she's defensive of her friends and loved ones.
4. She's A Vocal Ally Of The LGBTQ Community
It's definitely no secret that Jayne is a strong supporter of the LGBTQ community. During 2016 Pride, she spoke with CBS News and said, "...we, as friends of the LGBT community, need to work harder to make sure everybody knows we're all the same, we're all human, we all matter and we should all accept one another for who we are."
5. She Doesn't Go Anywhere Without Her Glam Squad
And Jayne apparently isn't worried about going over budget in order to make the appropriate accommodations. Like I said earlier, it's expensive to be her!
6. She's A Southern Girl
Although she may live in Beverly Hills these days, Jayne was actually born and raised in Georgia. She took cameras back home with her to show her roots and let viewers get to know more about her family. Oh, and apparently she likes to fish!
7. She Loves Her Husband & Doesn't Give A Damn What Anyone Else Thinks
Because age is just a number... a number that doesn't matter when you fall in love.
8. She's Protective
We all saw how she reacted when her fellow housewife Eileen Davidson mentioned Jayne's son, who's a police office. Jayne later admitted that she understood Davidson's remark was "innocent," but her instinctive reaction showed how protective she can be when it comes to her family.
9. She's Competitive
Why else would she join a dancing competition?
10. She's A Class Act
She may curse like a sailor at times, but Jayne absolutely knows how to keep it classy. Take, for instance, when she did her research for the group trip to Dubai and made the appropriate preparations so that she could remain respectful of the country's more modest requirements for women's clothing.
11. We've All Got A Little Bit Of Erika Jayne Inside Of Us
Jayne has claimed that "every woman has a little bit of Erika Jayne inside of her," but I'm going to take that sentiment one step further and say that everyone — regardless of your gender — has a Jayne-like alter ego inside of them!
As you can see, Jayne is a Real Housewife like no other. She's got a loyal fan base that's only growing with each episode of The Real Housewives of Beverly Hills she appears on and every hit single she releases. Although she's already had a lengthy and successful career, I definitely think we'll be seeing plenty more of Jayne in the years to come. Especially if she's able to win that mirror ball trophy!