11 Things You Learned About Your Vulva That Were Totally Wrong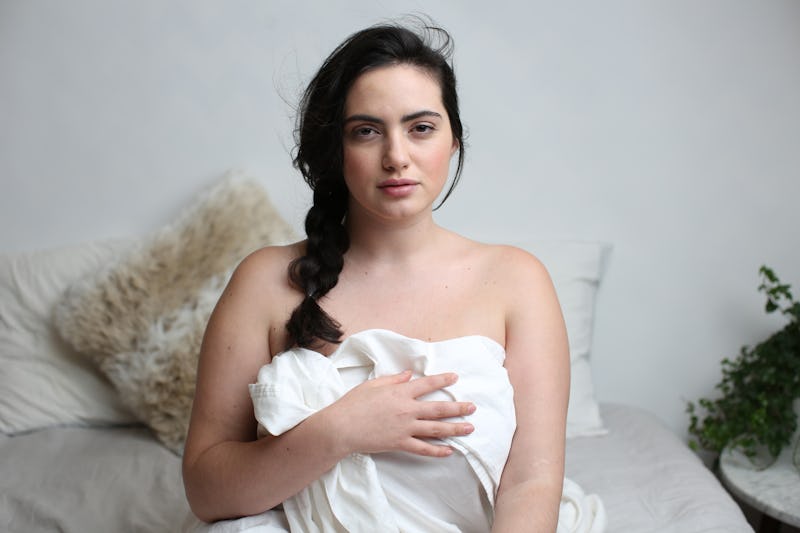 Ashley Batz/Bustle
Especially in regards to reproductive health, there is a lot of misinformation out there. As a result, there can be many misconceptions and myths about the vulva floating around, which we might learn anywhere from our school health class to magazines. Thus, my friends, it's time to work together to debunk all the falsities and spread the good and true word where our reproductive organs are concerned.
First off, it's important to remember that there is no "right way" to have a vulva. "Vulvas come in as many variations as noses or ears," doctor of physical therapy, Sandy Hilton, who specializes in pelvic health, tells Bustle. "There is no normal."
Your vulva can change, too, says Hilton. And that's OK. Hilton says that genetics and connective tissue mobility, pregnancy, and some dermatologic conditions like lichens sclerosis might make changes in your vulva. And as estrogen decreases in menopause, so can the size of your vulva and clitoris. Masturbation does not, however change the size, which some people think. But again, Hilton simply reiterates that your vulva is good as it is!
And getting to know and love your vulva, and knowing what is normal and healthy for you, is an important and personal experience. Below, let the pros dispel some of the common beliefs about our vulva that are total baloney.