These Netflix Finds Are Way Better Than You'd Think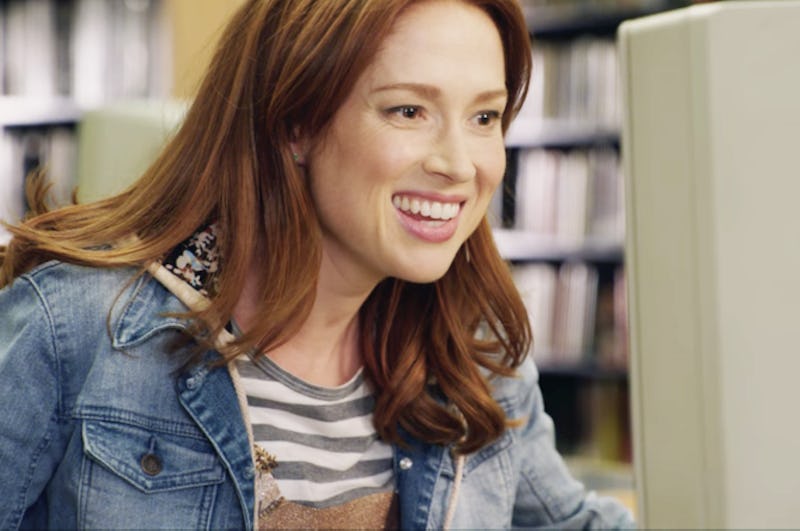 Netflix
Don't you just hate it when you find yourself 15 minutes into a show or movie and realize that you actually hate it? Channel surfing is literally the worst, especially when you're trying to find something new and exciting to watch. So here are some finds on Netflix that are way better than you'd expect. I mean, what better thing to do on a weekend or day off than to just relax with a new movie or TV series? It's the best feeling in the world, if you ask me, just vegging out in your pajamas on your sofa — whether either alone or with the warm, cozy company of a large pepperoni pizza. Hey, don't judge.
OK, I know I'm giving off major lazy girl vibes right now, but just try to hear me out, you guys. Just imagine the frustration of dedicating several minutes of your precious free time to watching show that turns out to be awful. Like, really, really awful. And then you turn to another program and end up in the same position you were just in five minutes ago. Soon, you realize that, just like that, you've literally wasted close to an hour just trying to find something to pique your interest.
Perhaps this has never happened to you, and please, consider yourself lucky. However, if you're anything like me and this situation feels all too familiar, then this list is most certainly for you.
1. A Series of Unfortunate Events
A black-comedy adaptation of the Lemony Snicket novels of the same name, A Series of Unfortunate Events is actually much better than I expected. Neil Patrick Harris' brilliant portrayal of the evil Count Olaf doesn't disappoint, which, I'm sure, is much to the delight of those familiar with the books.
2. Sense8
Sense8 is a Netflix series that features eight strangers from different parts of the world, who suddenly become intertwined both mentally and emotionally with one another. Throughout the first season of this science fiction drama, the show addresses the issues of sexuality, gender identity, politics, and religion, making it a socially modern effort certainly worth viewing.
3. Unbreakable Kimmy Schmidt
This brilliant sitcom follows the life of a woman rescued after living 15 years in a cult as she discovers a modern new world that she didn't even know existed while living in New York City. Created by Tina Fey, the series was originally set to air on NBC. However, the network would later end up selling the show to Netflix.
4. Jane the Virgin
On the surface, Jane The Virgin and its plot sound like a silly disaster. But, when given the chance, it's really a great show. I'd have to admit that I'm completely hooked on watching Jane "the virgin" Villanueva and her unbelievably awesome, accidentally-artificially-inseminated telenovela of a life.
5. Black Mirror
This British sci-fi show takes a deep look into the world's unhealthy obsession with technology. Black Mirror tackles the new reality that we all face, living with the constant "black mirrors" of smartphones, TV screens, and computer monitors invading our daily lives and tracking our every activity. Although the stories that take place in this anthology may seem a bit far-fetched present day, some of these mind-blowing scenarios really aren't too far off from where we're headed when you think about it.
6. Stranger Things
As a science-fiction horror, Stranger Things has received critical acclaim among the masses, with its showcase of paranormal and supernatural elements that take place within a tight knit rural community. The mystery felt in this series is unreal, and the acting is phenomenal. It'll also give you great '80s nostalgia, making it certainly worth a shot even if you're not-so-into the sci-fi genre.
7. Freaks and Geeks
This short-lived NBC teen dramedy is widely regarded as a series that was canceled too soon. In 2013, TV Guide named the show one of the "top 30 cult shows ever," while Time called it one of the "100 Greatest Shows of All Time." Produced by 40-Year-Old Virgin's Judd Apatow, it also became a huge kick-off for the careers of James Franco, Seth Rogen, and Jason Segel. So, yeah, that definitely makes it worth seeing.
8. Love
Speaking of Apatow creations, the widely-acclaimed producer and director's latest rom-com venture, Love, is certainly worth checking out. The Netflix original conquers the topic of dating from a totally relatable perspective. It's adorable, down-to-earth, and funny — like, seriously, what more could you ask for?
9. The Get Down
The Get Down details the rise of hip-hop in the late 1970s, and follows the activities of a group of young teens growing up in the south Bronx, trying to make their way into the music industry. It certainly doesn't hurt that the show has the blessing of hip-hop pioneer, Grandmaster Flash, and rap legend, Nas, as executive producers of the Netflix original series.
10. Luther
This psychological crime drama is certainly worth catching up on, as it features Idris Elba as John Luther, a self-destructive British detective who gets way too caught up in the cat-and-mouse game of chasing murderers. With his English accent, might I add. Need I say more?
11. The Killing
As humans, I think we're all just a little bit obsessed with crime investigation dramas. The Killing, despite being canceled twice, is one that's definitely worth checking out. After catching just a few episodes, I can totally understand why this series has been resurrected so many times; it's actually quite addicting to watch.
So, the next time you find yourself trying to find something to watch, just tune into these series on Netflix. I promise you won't be disappointed.