11 Uncommon Anxiety Symptoms Everyone Needs To Know About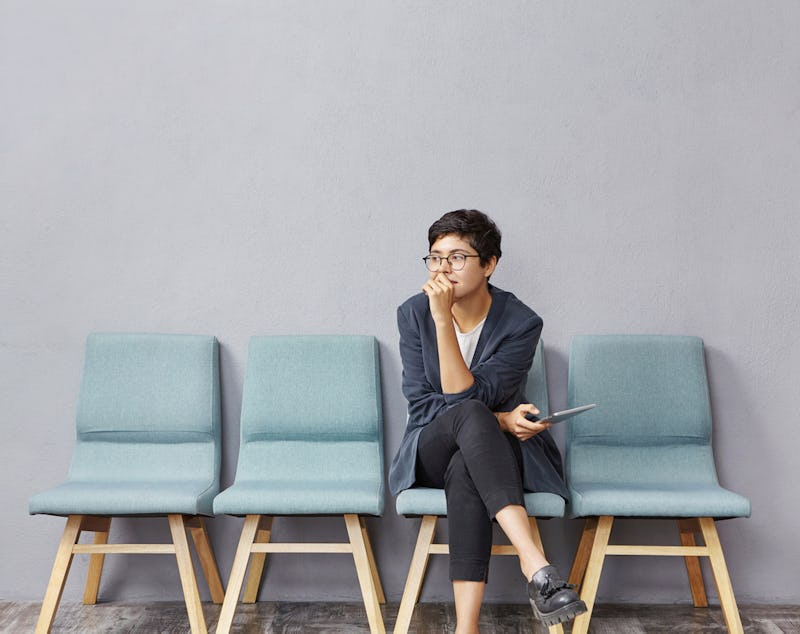 WAYHOME studio/Shutterstock
When you think about anxiety, several classic symptoms might spring to mind like sweating, shaking, worrying, and avoiding certain situations. These are very real side effects that many people deal with on a daily basis. But less common symptoms of anxiety can happen, too, and knowing what they look like can come in handy.
After all, things like impulsivity, over-spending, sleep problems, and even an inability to pay attention may not scream "anxiety." But since these symptoms can stem from an anxiety disorder, recognizing them may end up being your first step in feeling better.
"Our bodies are our best, most efficient diagnostic tool," clinical psychotherapist Paul L. Hokemeyer, JD, PhD, tells Bustle. "How we feel, what we say, and how we interact with other people [speaks] volumes about our mental health." So if anything in your life feels difficult, out of the ordinary, or uncomfortable, you may want to consider anxiety as a possible cause.
"It's important to be mindful of these uncommon symptoms of anxiety, as well as symptoms in general, because they may speak to a larger problem," Dr. Lawrence Weinstein, chief medical officer at American Addiction Centers, tells Bustle. "Seeking help from a physician or licensed therapist is usually the best route to take." If you're dealing with symptoms like the ones listed below, don't hesitate to ask questions, get more information, or reach out for help.