Got Into Running In Quarantine? Here's How To Tell If Your Habits Will Stick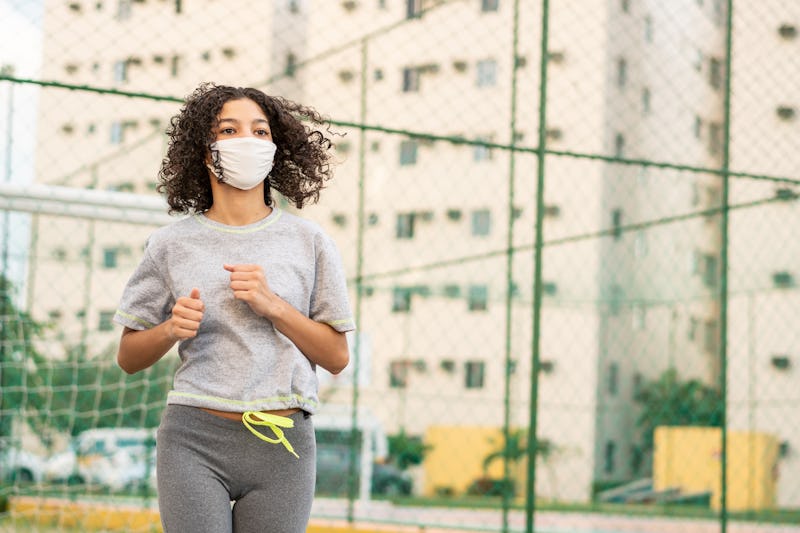 Pollyana Ventura/E+/Getty Images
Pre-quarantine, the last time you'd gone for a run was in high school gym class, and you hated it almost as much as you hate when Netflix asks if you're still watching your show now. But since there was nothing to do during quarantine except download Couch to 5k, you've been steadily closing rings on your Apple Watch and plan to keep going with lockdowns easing. If the pandemic blues made you antsy enough to actually go out for a jog or several, it's quite possible that quarantine has turned you into a runner.
Jogging around your neighborhood might well be the only opportunity you get to spend time alone during quarantine, not to mention that running is probably one of your sole reasons for getting some sunshine. Time to yourself and sunlight can both help reset your stress levels by clearing your mind. Running may also be the best opportunity to exercise you'll get during the pandemic, when the journey from bed to couch is probably the longest trek you'll take otherwise.
Whatever the motivation for your newfound commitment to daily jogs, congratulate yourself when you start noticing these 11 signs that quarantine has made you an official runner.