11 Weekend Self-Care Playlists To Help You Keep The Sunday Scaries At Bay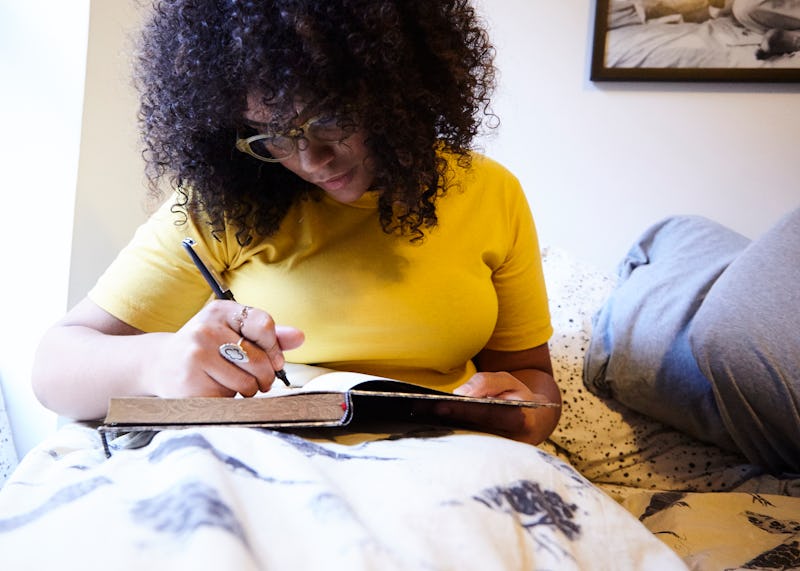 Hannah Burton/Bustle
Now that the week is over, it's time to take a breath and make room for some weekend self-care. If it feels a little self-indulgent to give yourself some me-time, remember that taking time for ourselves actually prevents us from getting burned out, reduces stress, and even helps the brain focus better, according to Lifehacker. That means self-care isn't actually a reward, says Lifehacker; it's actually a really important way to keep yourself healthy.
For women in particular, self-care is particularly important because, according to The Guardian, researchers are still seeing a gender gap in household work, which means women are still shouldering the bulk of what experts call families' mental loads, Slate reports. That can be a lot to take on.
Regularly practicing-self care can boost your confidence and self-esteem, Forbes reports. It reminds you that you have needs too, says Forbes, and those needs are just as important as everyone else's. While a little stress is totally normal, it's important to strive for a healthy balance that allows you to live rather than exist, says Forbes. These 11 weekend self-care playlists are an easy way to get started on the road to self-care. From mood boosters to confidence boosters, sleep playlists and guided meditations, there's a diverse mix here for a range of self-care needs.